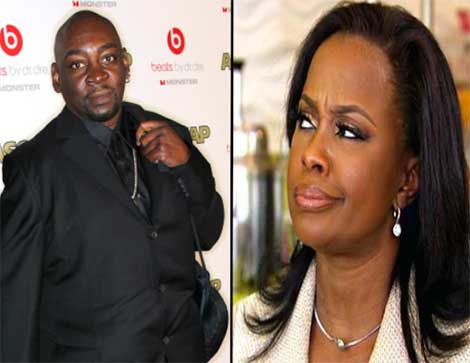 "When the judge views the evidence of what Phaedra did to Manuel Seal, she's going to jail for theft."
HSK Exclusive – Phaedra Parks is back at the center of a rip-off scandal! This time, the RHOA star is being blasted for ripping off a popular hit songwriter for his music royalties.
Court docs, exclusively obtained by HSK, reveal Manuel L Seal — who's credited for chart-topping hits including: Mariah Carey's "We Belong Together" and Usher's "My Way" — "recently filed for the criminal arrest" of Phaedra Parks, his former legal rep.
A "Warrant Hearing for Theft" is now scheduled for April 25th, in Fulton County. That's when Phaedra Parks will be expected to provide financial records, and Manuel Seal's production contracts — which we're told "she refuses to turn over".
"The court will decide whether there is probably cause for a criminal arrest."
Here's the drop:
"Manuel sang at Phaedra and Apollo's wedding and she paid him back by ripping him off for his royalties and publishing."