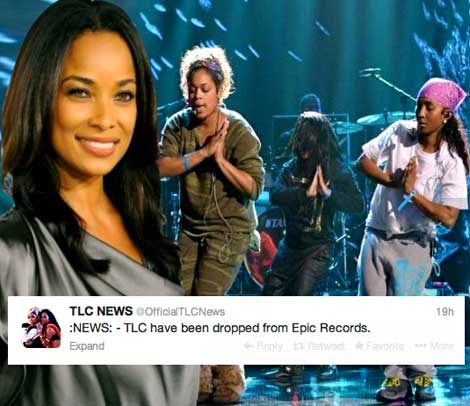 "LA Reid quietly resigned TLC to Epic Records this past summer … but the duo has been dropped. When a fan asked if Pebbles had anything to do with it, the answer was yes."
T-Boz and Chilli seem to have finally learned not to mess with a bonafide OG … a little too late! Know why? TLC has lost their deal with Epic Records, with no Plan B in place. That's according to a recent posts on the group's Twitter page.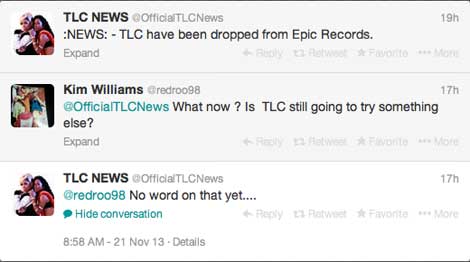 Industry insiders suspect Pebbles pulled ranked on the TLC pair. That's because not only does Perri's daughter stand firmly behind moms, L.A. Reid is Epic Records chairman! One can only imagine how that call went down … Don't you agree?
"As a general rule, an employee should never talk bad about their boss' ex-wife and mother of his children EVER."
Now, Chilli appears to remain combative … using social media to announce 'an official statement' has not yet been released by TLC. That's despite later announcements reiterating, "TLC … is no longer with Epic Records/LaFace."
Here's what Rozanda 'Chilli' Thomas had to say:
"Until We Release An Official Statement, Don't Assume The "TALK" Is Real."
Check out what Perri 'Pebbles' Reid recently tweeted: