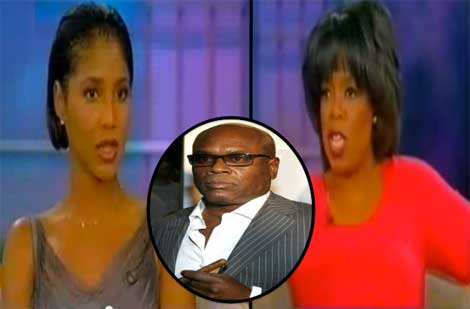 The Truth Always Surfaces
Remember when Oprah threw Toni Braxton under the bus, during that infamous March 2, 1998 interview? Well … reports are revealing Oprah Winfrey didn't only set-up the 'Unbreak My Heart' singer, she was also working with the machine to paint Toni Braxton as a person who squandered her money. Don't believe me.. Just ask L.A. Reid.
"It would appear, and you can explain to us whatever you want to explain to us, but it would appear that even if you don't believe that you got the percentage that you felt that you got — you still knew that there was a certain amount of money coming in and you overspent that amount of money." ~Oprah Winfrey, addressing Toni Braxton
Sources say once Oprah learned Toni Braxton was scheduled to appear on her show to discuss how LA Face Records ripped her off, the former queen of talk TV immediately alerted the music moguls.
This, according to The NY Magazine:
"Toni Braxton filed for bankruptcy in the midst of a contract renegotiation. It looked bad for LaFace, because Braxton had sold more than 16 million records. When Braxton went on The Oprah Winfrey Show to discuss the bankruptcy, a source adds, Oprah called LaFace."
Here's what Oprah Winfrey reportedly told L.A. Reid:
'"Toni's on my show today; she intends to make you guys look really bad. But I think it's bullshit, so watch the show."
Here's what Toni said during the 1998 broadcast:
"Because I allowed my finances to become everyone else's finances, that's pretty much how I got here. I was financing, personally with my career, the image that everyone sees. If someone's making 170, 180 million dollars and I got 1/20th or 1/100th of that, it makes it almost virtually impossible. The only thing that really hurts is that they took my Grammys."