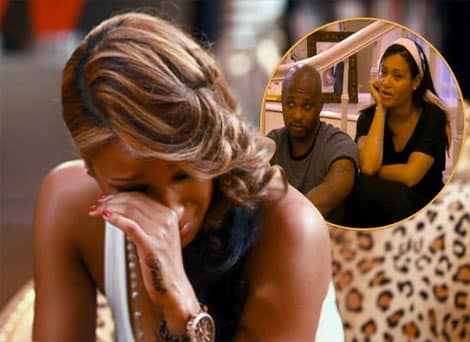 Olivia doesn't seem to be gettin' any Love after Hip Hop. That's because months after the "Walk Away" singer's Benz was repo'd, we're told she's back living at her momma's!
"Olivia recently moved back to her parents place in Cambria Heights because the checks from the show stopped coming in."
It's a situation which Liv may have long had coming. Know why? Our tipster tells us … just one year ago, Olivia was creepin' with [Salt-n-Pepa rapper] Cheryl 'Salt' James-Wray's husband!!! So, while Gavin 'Whatta Man' Wray was playing house with Salt — as the pair raised their two kids together — Olivia was bustin' it wide open for him on a sneak tip. That's while dude's said to have been secretly acting as the sponsor for Olivia's whip.
Here's the drop:
"Gavin used to pay her car notes for the CLK that she had, but when she started f*cking with the basketball player he stopped and her car got repo'd. Her credit is f*cked up. This is why Rich Dollaz' mother co-signed for her Edgewater, New Jersey apartment."