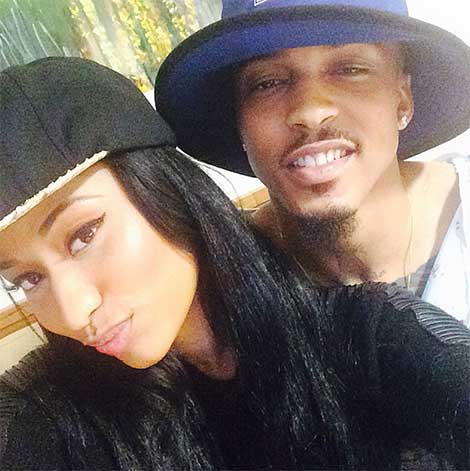 "August, u know, I'm here to save u" ~Nicki Minaj
August Alsina, who has been hospitalized for a few weeks following multiple seizures during a NYC performance, is said to be smashing the YMCMB Queen, Nicki Minaj. Don't believe me.. Ask Safaree Samuels.
A friend of Drake's told me the T-Dot rapper was pissed when he heard Alsina and Nicki Minaj were hooking up.
Here is what Funkmaster Flex had to say on the topic:
"Nicki went to see him in the hospital, because they're fu*cking."