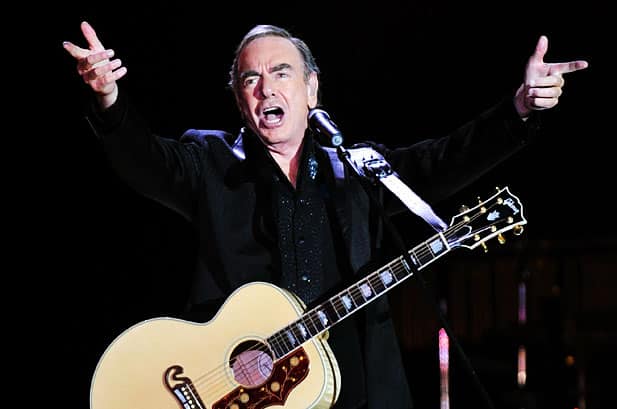 The man responsible for keeping some of Tinseltown's top celebrities stacked with their favorite scripts is surfacing. Dude is reported to be a partner of one of the most powerful publishing companies in the music business. It's shocking, but true. Of the long list of celebrities our mystery man allegedly supplies, is iconic singer Neil Diamond – who is said to obtain large amount of Vicodin on a regular basis.
Here's what a trusted source had to say:
"J_N orders at least 67 pills at a time from me and he's serves it all up to Neil Diamond."
Now, I wonder if Neil Diamond was high on Vicodin while performing at this past Sunday's Billboard Music Awards. He looked high as a kite to me! Our source tells us the company our mystery man works at represents client artists including: Dwight Yoakam, Paul Oakenfold, Johnny Cash, Nine Inch Nails, Marilyn Manson, Cyndi Lauper and Ice Cube. and hundreds more.
HSK will exclusive reveal the exact identity of the prescription pill dealer to the stars this Friday. That's when his name will be posted to kick off the Memorial Day weekend.