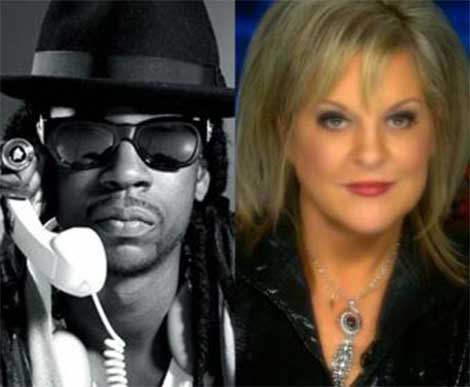 Atlanta, Georgia emcee, 2 Chainz debated marijuana legalization with Nancy Grace on January 13th, on HLN.
The talk show host used the case of Melvin Blevins as an example of why marijuana is a dangerous drug. The case involves a 19-year old man who videotaped himself forcing his 18-month old niece to smoke weed. A pawn shop clerk later found the tape inside of a camera Melvin Blevins' had pawned.
Here's what 2 Chainz told Nancy Grace:
"I got something for you, Nancy. I'm from the urban community. I'm from the inner city and pawn shops are associated with a drug known as crack. Most of the time when people pawn things it's not to buy a sack of marijuana. It's to feed a high that's much more strenuous than a drug such as weed. I feel like that person had a problem that's probably deeper than weed. Maybe they was high on crack when they were doing that footage right there."
Grace asserted that she "…knows they were high on weed" because of the video evidence recovered.
2 Chainz responded with:
"I know crack, too. It's the same thing we talked about earlier, darling, with the legalization of alcohol. You'll find some footage like this, but everyone is not doing this. Some people actually love their child. Some people know that that's obviously wrong. So there's nothing to really argue about.

These people are imbeciles. You can't use this case to define a whole community."