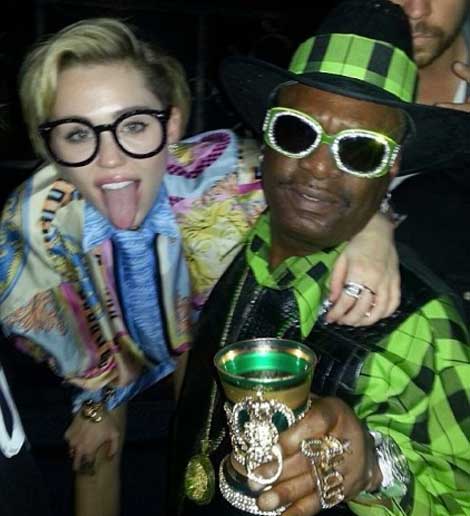 Don't get it twisted … This is Miley's 'Hoedown Throwdown' on Bishop Don Juan! Know why? Reports reveal … just two-week ago, the 21-year-old Twerkster jumped at the chance to grab some street cred.
"Juan was a pimp until he found God in the eighties and opened the Magic World Christian Kingdom Church of the Royal Family in Chicago."
Sources say it happened in West Hollywood at Greystone Manor. That's where Miley ran into the All Green Everything One … and saw photo op [and Hydro] Gold.
Check it: