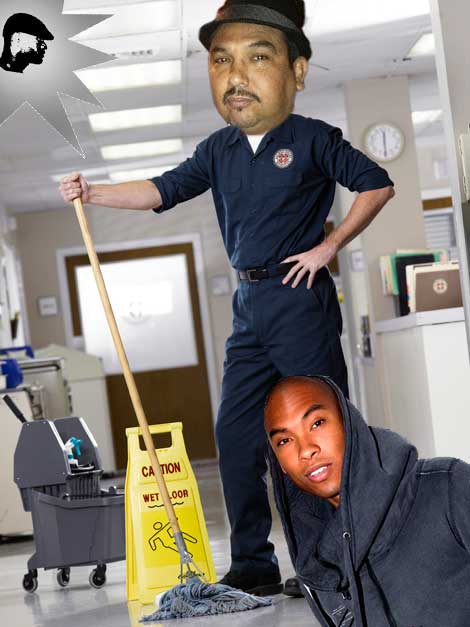 A Singer's Forgotten Roots?
HSK Exclusive – Miguel Pimentel may have his 'amateur musician' father to thank for introducing him to his musical passion — but that doesn't mean the singer is returning the favor. That's because we've learned Miguel's dad remains working as a janitor for Inglewood Unified School District.
Sources tell us this shouldn't come as a surprise. Know why? Because we're told — Miguel is known to have stolen his entire stage presence from a childhood friend, Tes — the singer has obviously forgotten his roots.
Here's the drop:
"Tes is working with Babyface. Miguel stole Tes' style of singing, and even stole Tes' hairstyle. Miguel is afraid of Tes becoming successful in the music business, because everyone will know he's not original."