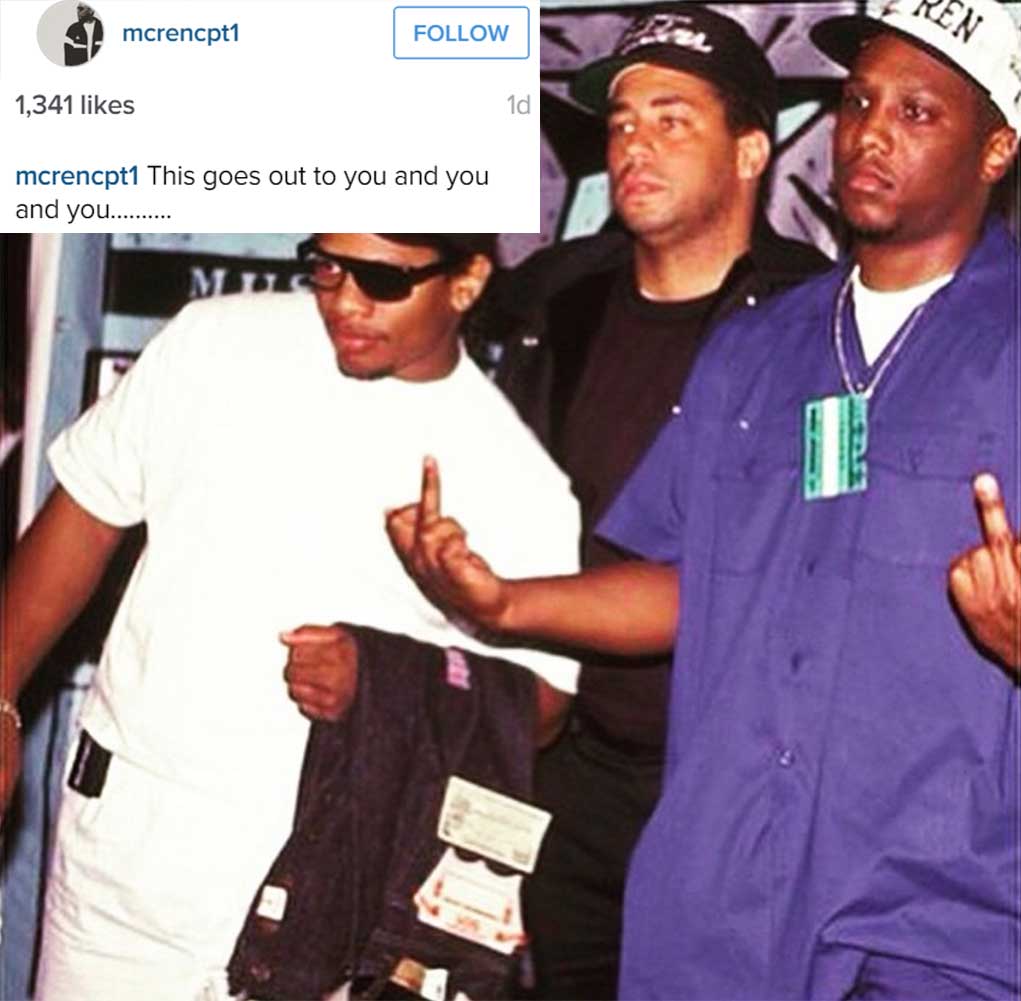 HSK Exclusive – Straight Outta Compton film director F. Gary Gray, has been aired out for keeping MC Ren, outta the movie trailer for the NWA flick.
That's what trigger MC Ren to set it off on twitter.
 "When you have b*tches work on a hip hop film that don't know shit about hip hop this is what happens. How the hell you leave me out after all" ~MC Ren
From what we're told the answer to Ren's question is simple. Dr Dre and Ice Cube join the late Eazy-E as the faces used to push the film. What's more? Ren ain't the only one forced to take the backseat. Don't believe me.. Ask DJ Yella.
Check it:
"These folks don't know Ren and Yella–but they know Ice Cube and they love some Dr Dre. Gray is following the money. He's stuck on the pop path instead of keeping it real."