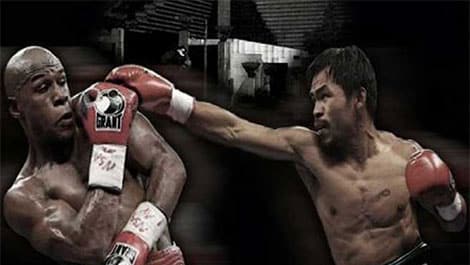 On February 18th, Floyd Mayweather signed the agreement to fight Manny Pacquiao. The fight will go down on May 2, 2015, in Las Vegas, Nevada.
A source is saying Mayweather and Pacquiao have also both signed up for a re-match at the end of this year or early 2016.
The source went on to say the purse for the May 2nd fight is $250 million and Pay-Per-View will be charging one hundred dollars.
Here's the drop:
"Mayweather is taking 60% of the purse win or lose. Pacquiao took 40% just to make it happen. Sponsorship deals for the May 2nd fight are already being sold out. Floyd was still in NYC as of yesterday, closing deals."