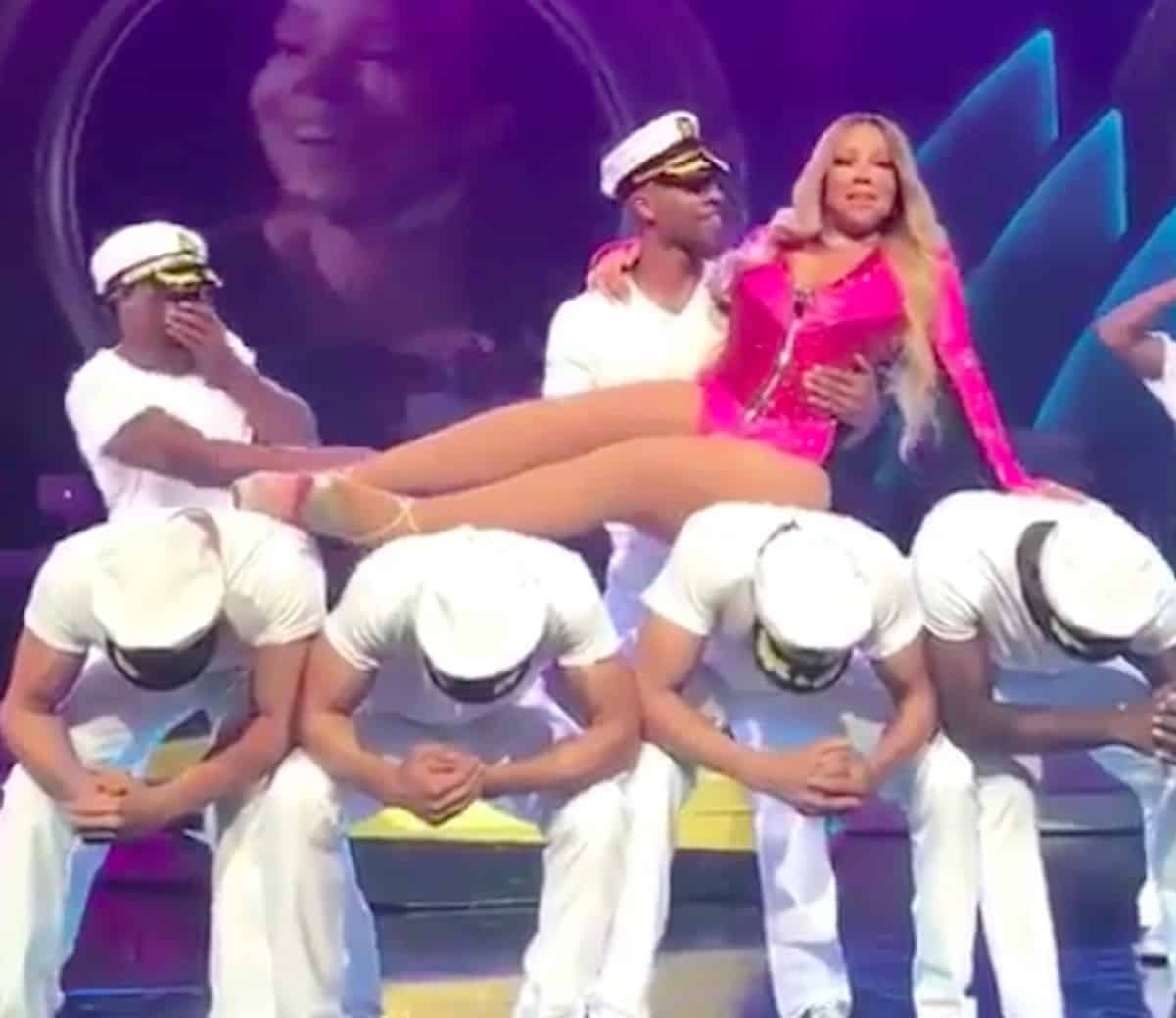 Mariah Carey looked out of her mind during one of her most recent performances!
The singer didn't even bother trying to do all the dance moves. Watch as her backup dancers have to practically carry her around the stage just to get her to perform.
Might be time for someone to retire!