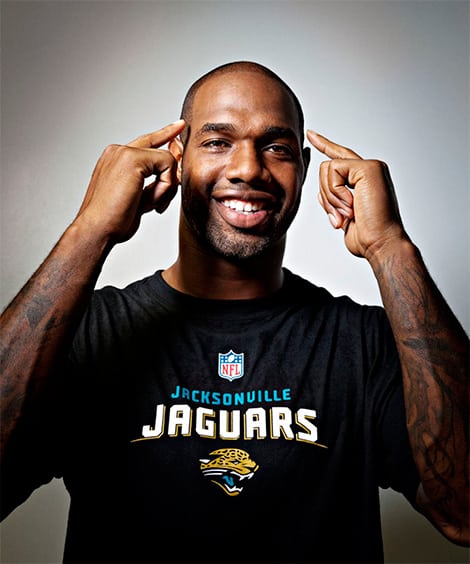 HSK Exclusive – Jacksonville Jaguars tight end, Marcedes Lewis, served his baby momma and porn star, Savannah Stern, with court papers last Thursday night. Know why? Because Lewis is fighting Stern for sole custody over their 5 month old son. A son he only just learned he had.
A source is saying Lewis wasn't aware of his 5 month old son until Stern contacted the NFL player's mother Yvonne Withers on facebook and revealed to Withers the news about her grandson.
Stern is currently on welfare and when Lewis found out the pair share a son together he gave the former porn star five-thousand dollars and refuses to pay her another red cent.
Dig the drop:
"Marcedes is a hypocrite. He used to brag to his teammates that he was smashing Savannah. He had Savannah recruiting other porn stars for this teammates in the NFL.

Marcedes used to go up in Savannah raw dog. He didn't use protection. So why is he mad that she gave birth to his son?

Marcedes doesn't want to give Savannah a penny to raise his son. He wants sole custody and he'll turn over his son to his mother to raise. He'll pay his mom but he won't pay Savannah.

He told Savannah to come over to his house to pick up money for their child and when she got there he served her with court papers."