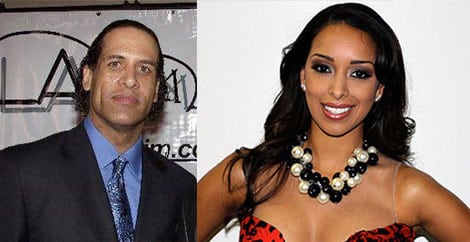 HSK Exclusive – Lou Rawls Jr. has some choice words for the former Basketball Wives reality star Gloria Govan.
"She better payback my f*cking mother her money"
Gloria Govan is accused of forging her soon-to-be-ex-husband, Matt Barnes', signature to obtain a loan from Lou Rawls widow, Nina Rawls.
Nina Rawls filed a lawsuit against Gloria Govan accusing the reality star of failing to payback a loan for 150K.
Here's what's reported:
"Gloria approached Nina on behalf on her and Matt's production company seeking the loan to produce a TV project. The loan was supposed to be paid back in full in 2 months.

Gloria never coughed up the dough and eventually admitted to Nina that she forged Matt's signature on the documents."
Here's what Lou Rawls Jr. had to say:
"I know where the b*tch lives. I'm living in hotel rooms and this b*tch is ripping off my mom."