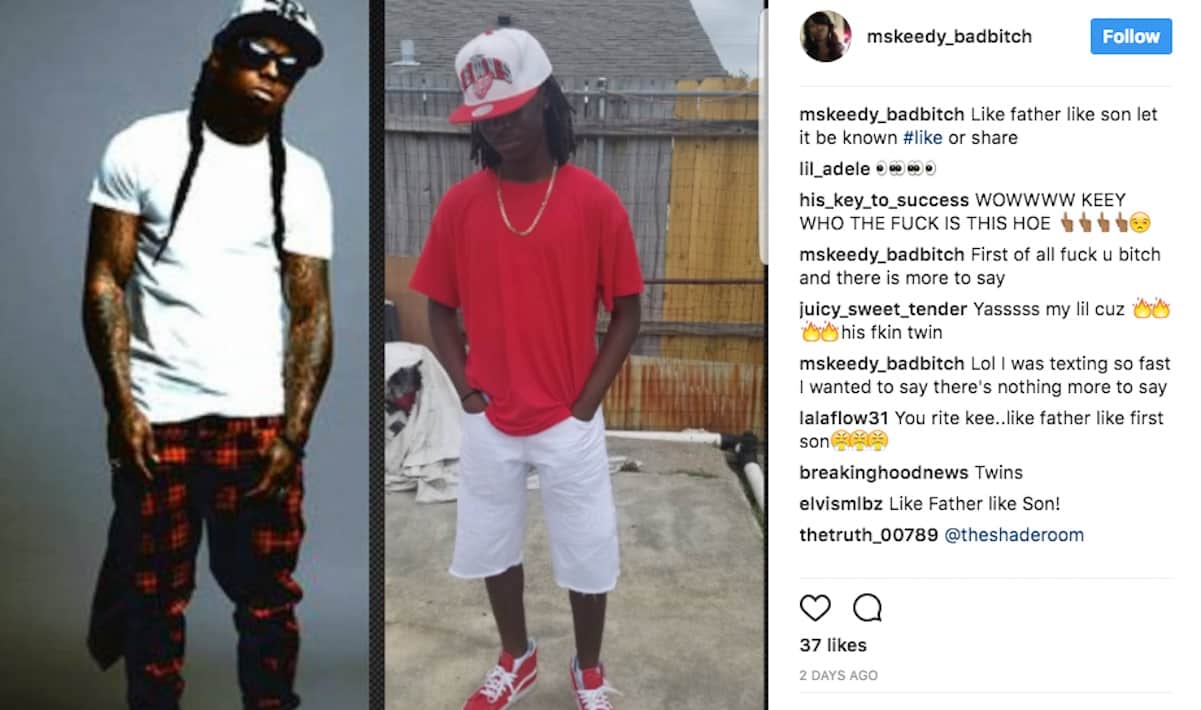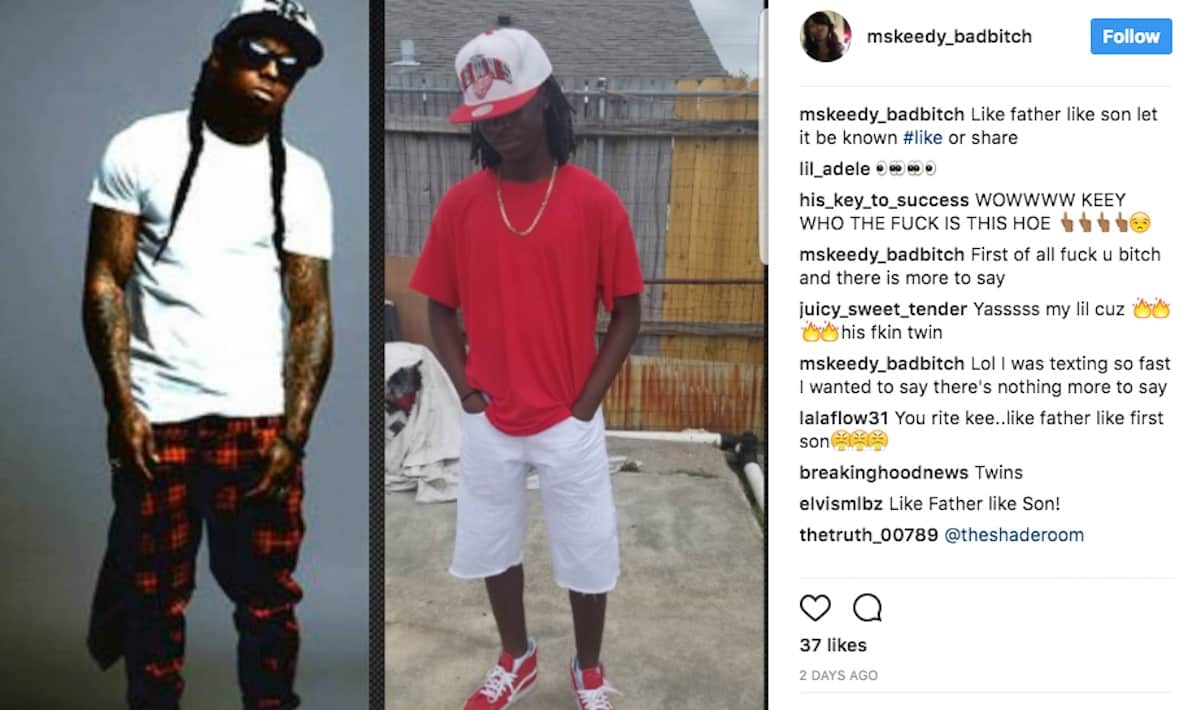 Dwayne Michael Carter, Jr., also known as Lil Wayne, is on the hook for failing to pay child support for his scret love child.
A woman named Keiotia Watson claims she had sex with the rapper in 2001. She became pregnant and gave birth to her son, who she named Dwayne, back in 2002.
She already went to a Louisiana court to establish paternity and receive child support. Weezy was ordered to pay $5,000 a month. But he hasn't paid a penny!
His camp says he hasn't paid because he was never served the legal papers or notified that he was the daddy. He plans on taking the paternity test and is willing to pay up if the child is his.
This would be his fifth child by five different women.
Here's the baby mama: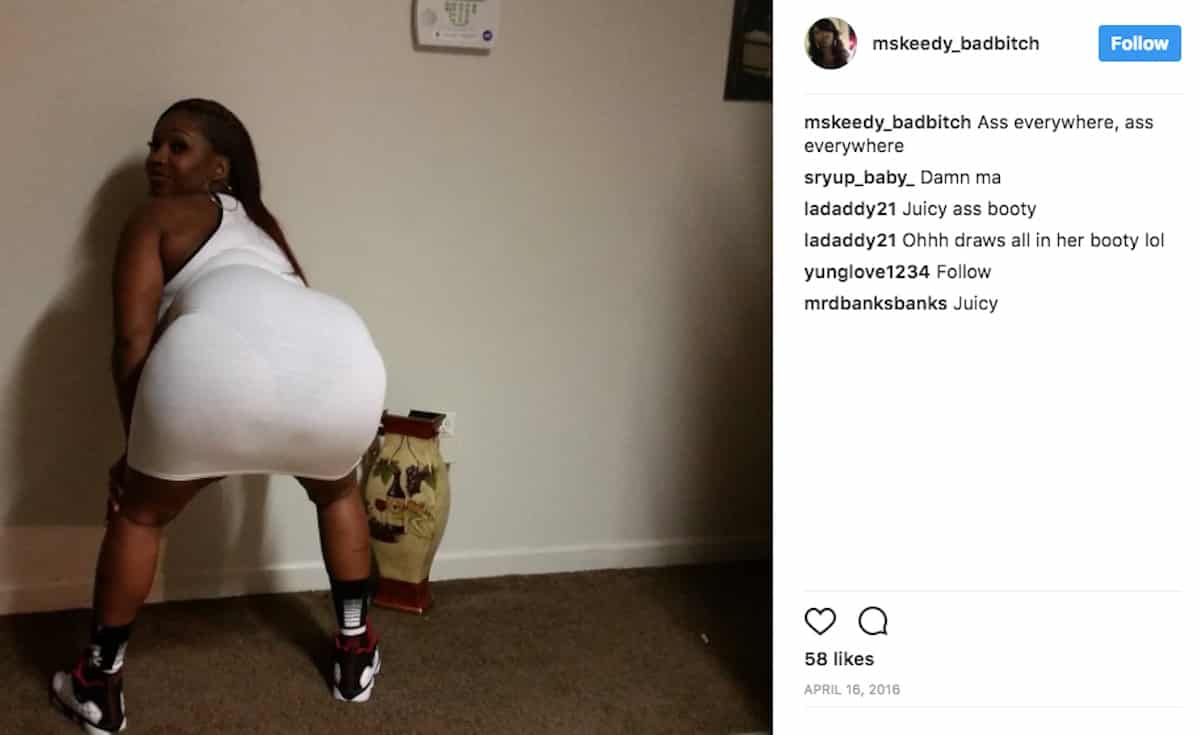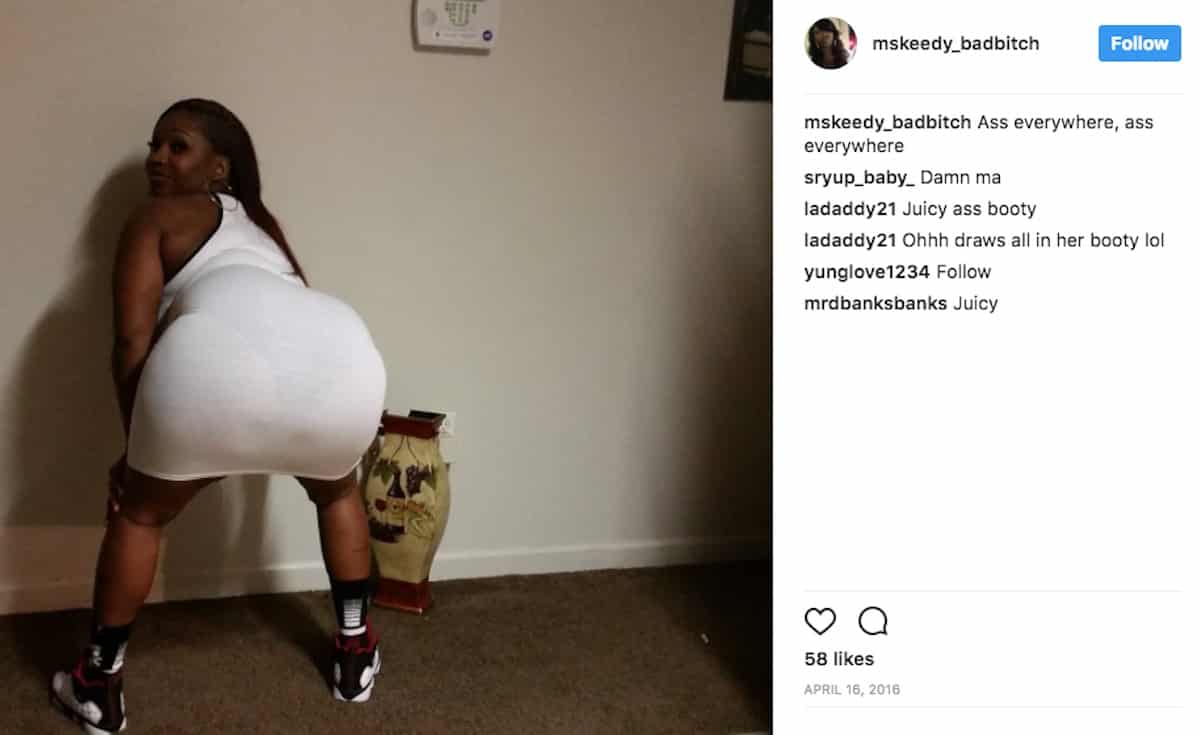 LMAO. A mess…