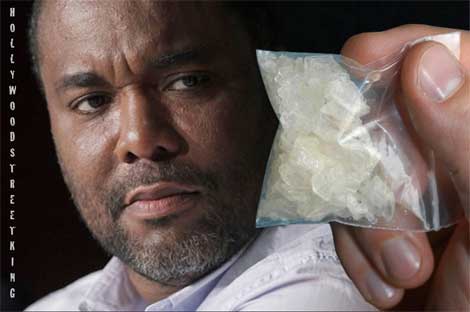 "I was methed out of my mind." ~Lee Daniels
HSK Exclusive – Lee Daniels admits he was high on glass during the production of Halle Berry's Academy Award-winning porn with Billy Bob Thornton. You'll recall Halle's controversial sex scene from Lee Daniels Entertainment's 2001 debut, "Monster's Ball."
Today, Daniels says he "should be dead." Know why? Because even through his history of drug binges involving gay sex, he seems to have dodged the AIDS virus.
"I lost lovers to AIDS. I was HIV-negative when everyone around me was dying — I should be dead."
Here's the drop:
"When Halle won her Oscar, I remember her calling, saying, 'Are you going to the Vanity Fair party?' and I'm strung out in the Chateau Marmont, methed out of my mind, thinking I didn't deserve it.


I have to be really aware of it, and always talking about it — and be truthful about it to the point of ugliness so that it keeps my ass in check."
Are Lee Daniels and Magic Johnson close homeys? Of course! Why else do you think the director tested "Precious" at The Magic Johnson Theater in Harlem?