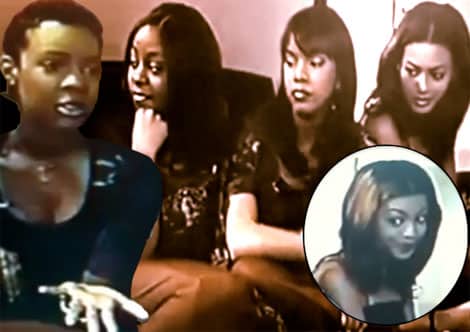 "Beyonce so f*cking SHADYYYY!!!" -Tresia Bowles
Vintage video has surfaced, giving us a glimpse of Beyonce being a bully!
"I'm sure someone will be fired from the team before the day is out!"
Reports reveal the footage was shot 'during a [Destiny's Child] label meeting, before they were major, where they had to introduce themselves on camera.' That's when Kelly introduces herself by saying, "I'm the second lead vocalist of the group" — rather than just sayin' her name.
"Beyonce ended up giving Kelly the serious side eye and started coughing!"
Here's what a source reports:
"Matthew Knowles gave strict instructions to the group on what not to say during the interview and Kelly Rowland went against those instructions. Word is the shade that was thrown was not actual shade, but more of a 'Girl! You gonna get yourself thrown out of this group' type thing."
Peep the footage:
http://youtu.be/RK4BOjUQC5g