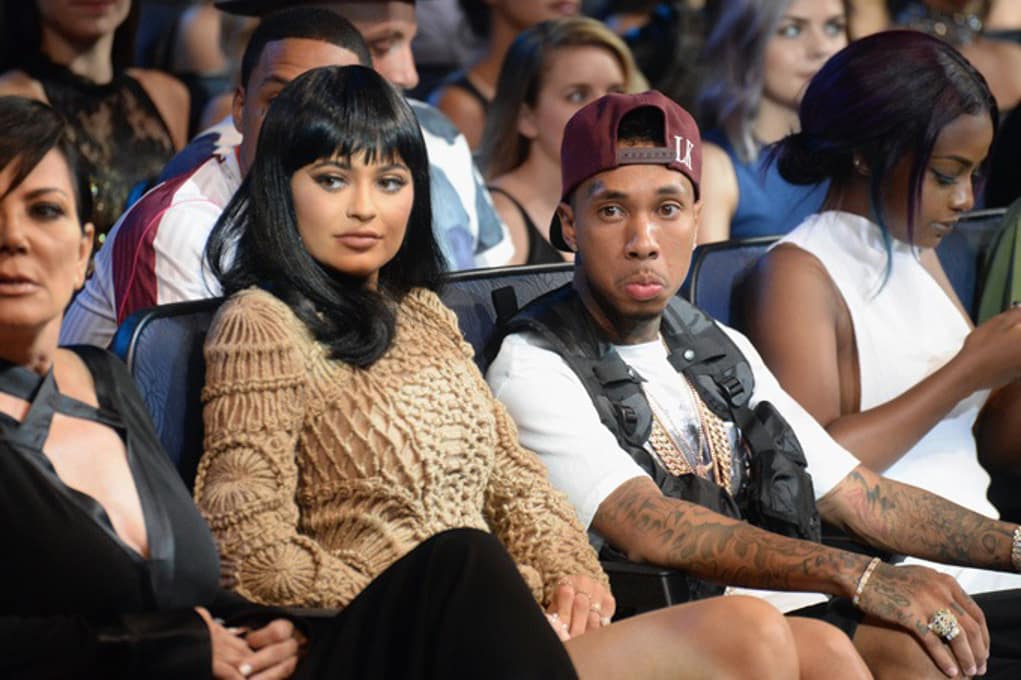 The Kardashian Klan are freaking out because they are worried that Kylie might marry Tyga soon, and do it without a prenup.
In an effort to keep a better eye on Kylie's rapper boyfriend, Kris Jenner and Kim Kardashian are working together and plan on hiring a private investigator to keep an eye on him.  They are terrified that Kylie will rush into marriage and leave her millions unprotected.  A source close to the Kardashians reveals their plans.
"Kris and Kim plan on getting a PI to check out Tyga after Kendall told them that Kylie and Tyga plan to elope soon because he's so 'desperate' to marry her. If she elopes, it will be without a prenup – which is what's causing big alarm bells."
Considering Kim did the same thing with Scott Disick when she thought he was acting "shady" this seems very possible.  Tyga has been linked to sex with other women (or near women), and at this point the teenage Jenner doesn't trust him out of her sight.  This is affecting her work schedule.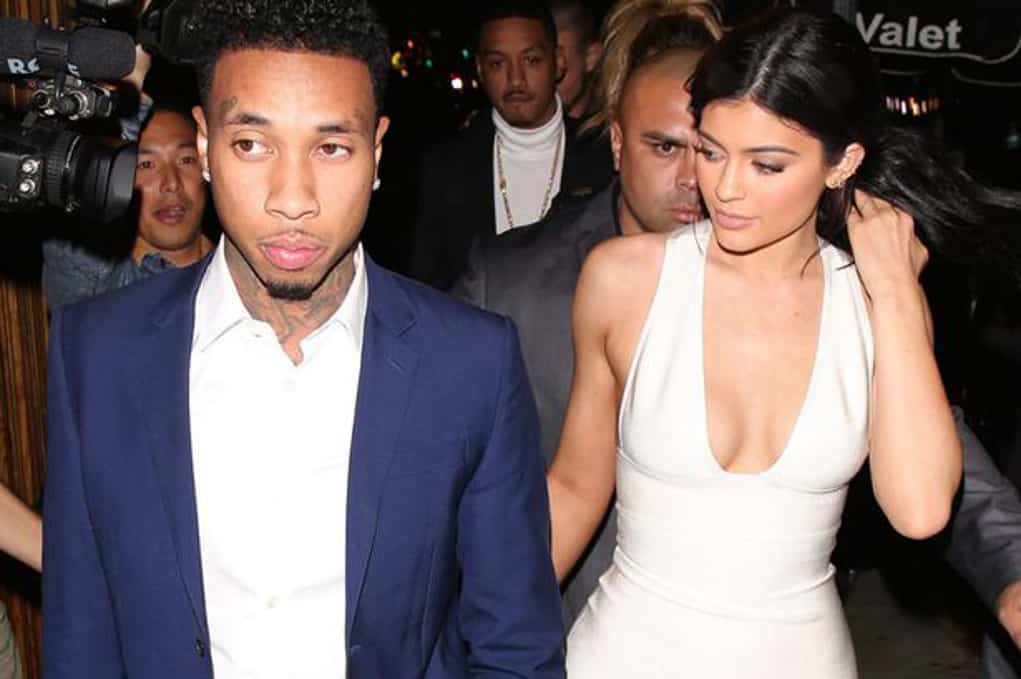 "Now she's saying she won't leave him alone, so her work needs to fit around him or else he has to come with her."
The matriarch of the Kardashians is not impressed with T-Raww and has been vocal about the way he treats her daughter.
"But Kris is saying, 'No daughter of mine should be acting or treated like a fool.'"