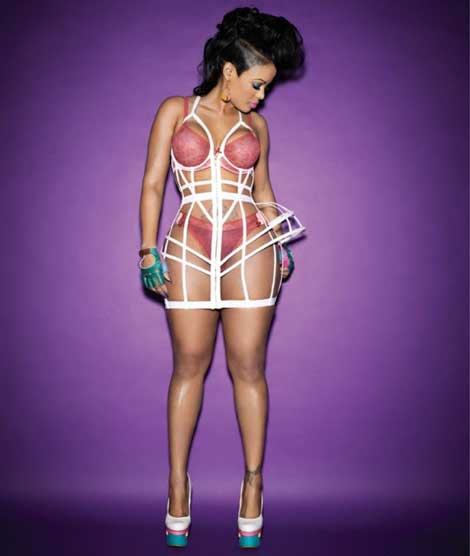 "Fight for your dreams no matter what. #KAOIRFORCE is our mindset"
HSK Exclusive – Keyshia Ka'oir ain't lying when she says her mindset is getting it … "no matter what." Know why? Not only have we learned her luxury lifestyle — including pushing a Rolls Royce — was gained from selling her body in Dubai, she's a known swindler. Don't believe me.. Just ask Plies.
We're told the self-noted "model, actress, stylist, & entrepreneur extraordinaire" conned Plies' brother, Ronell "Big Gates" Levatte, out of big bucks. That's when sources say 'Keyshia Dior' and Big Gates were swindling partners, before Keyshia pulled one on him — "stealing and embezzling money" from Big Gates, among others. It's the reason reported to be behind her Ka'oir name.
Here's the drop:
"Keyshia has three kids, and she's using cocaine on a daily basis. She's now f*cking Gucci Mane, so he'll help her with her rap career."