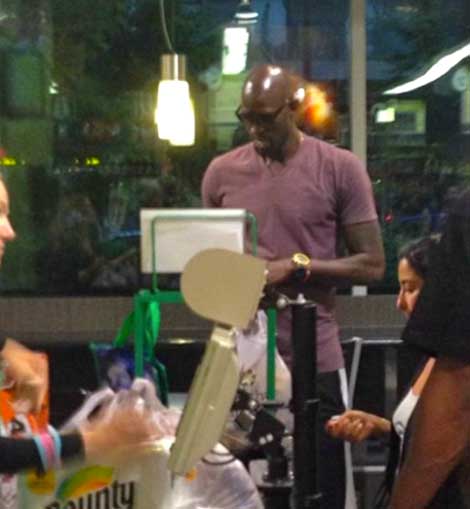 'Toronto's Heidi Fleiss' Serving Sex To NBA Caribana Attendees!
HSK Exclusive – Toronto's Caribana Festival hasn't officially kicked off just yet, but Kevin Garnett has already set up shop to begin trickin'. Don't believe me.. Just ask 'Toronto's Heidi Fleiss' — who was recently spotted grocery shopping with NBA power forward/center.
A witness shot these images of KG, with Mona Halem, at Sobey's grocery store, Wednesday. We're told the Brooklyn Nets player keeps the Toronto madam on his payroll, forking out up to $10K to have sex with Halem and some of the working girls from her stable. That's while KG's wife [Brandi Padilla] is back in NYC, taking care of the athlete's two kids.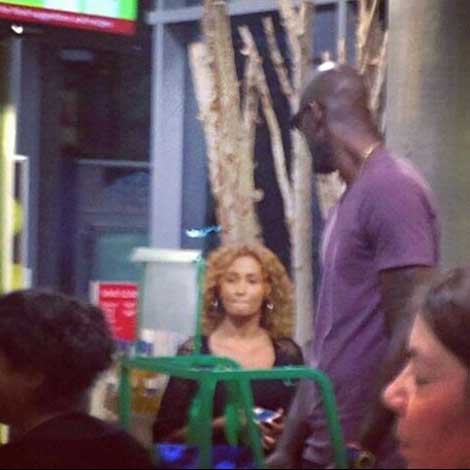 Here's the drop:
"The Caribana Parade is on Saturday — but KG flew out early to get first dibs on Mona's stable, before LeBron and the other NBA players touch down in Toronto. Mona is the biggest pimp in Toronto … and she makes her most money during the Caribana festival."