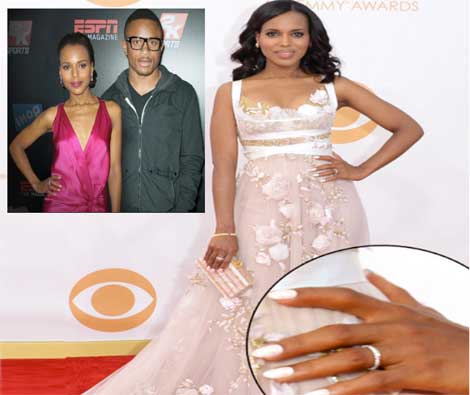 Kerry Washington seems to be facing a true Hollywood Scandal of her own, as images — said to come "directly from the Blaine County, Idaho County Clerk office" — appear to be lacking any record of the pair's marriage.
This news comes about five-months after reports — complete with a press-released "marriage license" — announced Kerry Washington "secretly married" Nnamdi Asomugha, July 24th.
"Here is your hard proof … as you see it's a direct screen print of the court's computer." ~Terrez Owens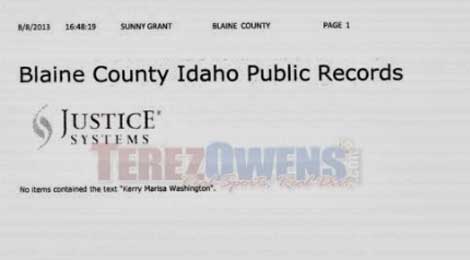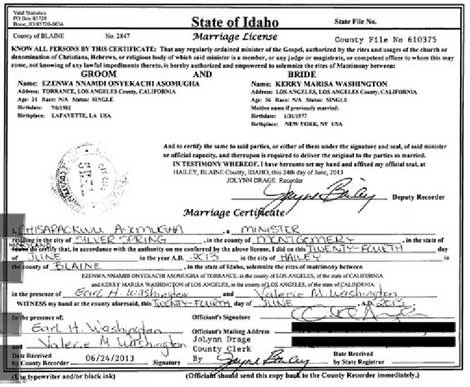 Here's what TerezOwens.com exposed:
"I held on to this for a very long time because it was not my place to expose people. The games now have gone way too far and I won't stand for it. There is no marriage record of any kind, or public record of any kind, for Kerry Washington or Nnamdi Asomugha in Blaine County, Idaho. No items.

That was checked upon well after the needed time to ratify the marriage, something that happens immediately when a valid marriage license is filed to the office."
Could Kerry Washington's PR team behind this said sham … all to upkeep her squeaky clean public image? What do you think?