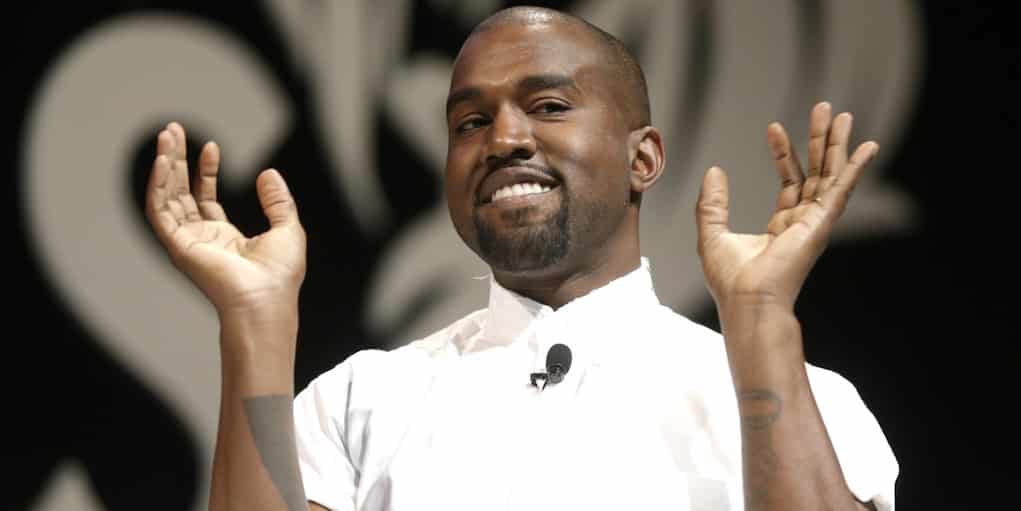 Kanye West is making headlines again…not for his music of course.
The rapper stopped midway through his San Jose, CA show last night to go on a political rant.
The rapper said that he didn't even vote in this year's presidential election, but if he had made it to the polls…he would've voted for Trump!
Concertgoers reportedly throw things at him and booed when he said Trump is a "genius." Peep the video.
"I would have voted for Trump." – Kanye West pic.twitter.com/g9qxaT7aRc

— billy (@billycrossover) November 18, 2016
And these live tweets from the event show just how nutty Kanye really is these days.
DUDE KANYE IS GOING OFF RIGHT NOW LMAO

— Raptor (@RaptorJesuss) November 18, 2016
Kanye just said he thinks he'll have the experience in 2020 to run for office, I'm dead serious, Kanye just said he's preparing for 2020.

— Raptor (@RaptorJesuss) November 18, 2016
Kanye now playing Power. After a 40 minute political rant.

— Raptor (@RaptorJesuss) November 18, 2016
Kanye just stopped Jesus Walks, talking about how Trump is a genius.

— Raptor (@RaptorJesuss) November 18, 2016
Someone threw something at Kanye that hit him, he's now threatening to cancel the show. "Am I not allowed to have an opinion?"

— Raptor (@RaptorJesuss) November 18, 2016
Kanye just stopped Jesus Walks, talking about how Trump is a genius.

— Raptor (@RaptorJesuss) November 18, 2016
Kanye now playing Blood on the Leaves. There have been 13 stops, about 1 hour of ranting so far.

— Raptor (@RaptorJesuss) November 18, 2016
Kanye then says "Neither candidate would fix racism in this country" Walks off stage, end of concert. WOW.

— Raptor (@RaptorJesuss) November 18, 2016
Another show stopped. Kanye is asking who voted for Hillary, mixed cheers and boos. Kanye is calling out Trump supporters.

— Raptor (@RaptorJesuss) November 18, 2016
Looks like someone forget to take their meds again…