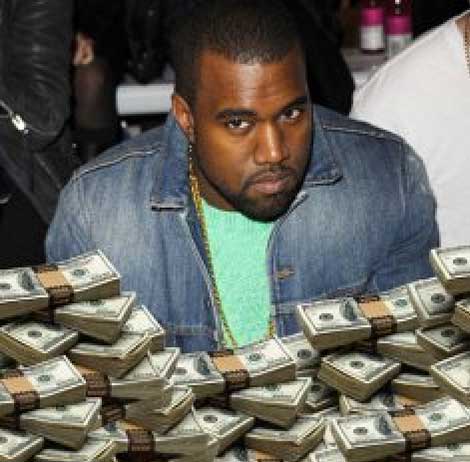 Curve Ball'in!!!
HSK Exclusive – An insider is putting Kanye on blast for allegedly filing bankruptcy over a loan he took out, on an event that he didn't pay for!
We're talking about Kanye's made-for-E! TV proposal to Kim K, reported to have cost a FORTUNE! From the details we've gathered, it's looking like the lyricist could have used his E! proposal as a curve ball to land a loan!
Though we can't confirm the amount of Kanye's reported loan, we can tell you the cost of his staged proposal to Kim is listed at $7,000,000! Our tipster tells us it's a bill that was picked up by E! and 'Keeping Up With The Kardashians' sponsors. Don't believe me.. Just ask Russell Jay.
Dig the Drop:
"Kanye borrowed that money knowing he had no intention of paying it back. Two days after the staged proposal, he filed for bankruptcy on the loan.

Do you really think Kanye would spend that kind of money on proposing to Kim? He had already proposed to her privately.. when producers found out, E! wanted to own that moment. The network got the $7-million together to make it happen.. to regain viewers and raise ratings."