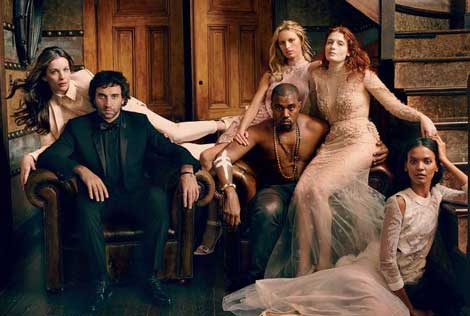 Word from the streets of Hollywood…
HSK Exclusive – Some shocking allegations are pointing to Kanye West and Richard Tisi as being former lovers. Now that the secret love affair is reported over, sources say Kanye has checked into Heartbreak Hotel!
Hollywood insiders tell HSK the Grammy Award-winning rapper and the clothing designer dated back in 2011, revealing the relationship as the reason behind the "Nigga's in Paris" lyricist's extended stay in Europe. Don't believe me..Ask Susan Whiteley. This before the man who designed the costumes for Kanye's first tour kicked the rapper to the curb.
Here's the tea surrounding the former down low pair:
"Remember when Kanye decided he wanted to get into the fashion world? Does anyone wonder who's the person that inspired him? That would be Riccardo Tisci (we call him Richard), who started out with Versace. He's openly gay, and is now in the works with Ginvenchy. Do you want to know why Kanye and Richard were so close? They were lovers, openly in some circles.

Riccardo was the designer for Kanye's first tour. He and Kanye were hard core butt buddies since they first met. The reason why Kanye looks so unhappy is because Riccardo is done with him. Richard is now dating a new hunky model. Riccardo got tired of Kanye's charades, Kim was the last straw."
Is Kim Kardashian Kanye West's new beard? Of course she is. Don't believe me.. Ask Kanye West's former muse Cassius Clay.