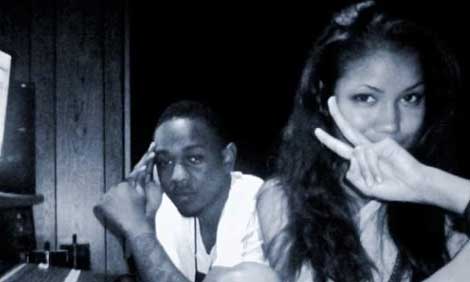 "Drake is known for being very passive aggressive, so it'll be interesting to see how this all turns out."
Long before Drake cosigned Jhene Aiko, insiders say she had a smashing connection to Kendrick Lamar! That's before Jhene's said to have turned down a record deal with TDE.
"She never signed to the label, because she didn't like the deal Anthony Tiffith was offering her."
The whistle blower says it all went down while both Jhene and Kendrick were involved in other relationships, and that 'Kendrick felt some kinda way' when Jhene stepped.
Here's the drop:
"She distanced herself from the crew and Kendrick, even though her and Kendrick were really good friends.

Eventually she moved on to Childish Gambino, but now has a great relationship with Drake."