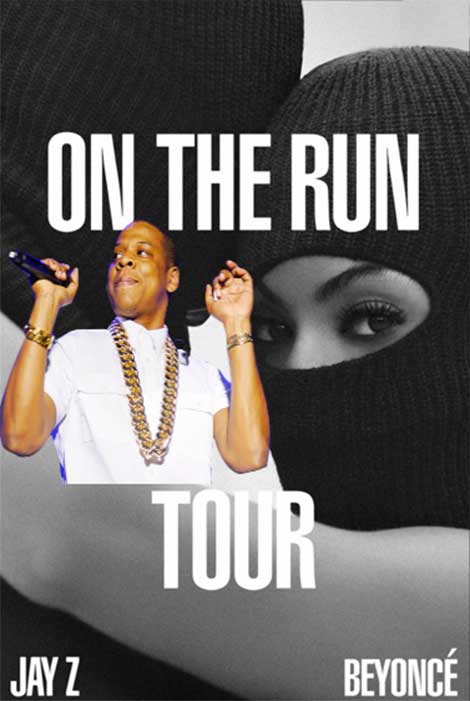 Mister Coattail Carter!
Jigga's latest 'On the Run' play — launching a joint summer tour with Beysus — is far from surprising. Know why? Not only does The Carters' recent announcement come just days after TIME Magazine named Beyonce as leading the pack of 2014's '100 Most Influential People" — Holy Hova Most is no stranger to piggybacking plots for shine. Don't believe me.. Just ask Linkin Park.
"Husband and wife duo Beyoncé and Jay Z will be going On The Run — stopping in at least 13 cities across America this summer."
This latest Shawn Carter-collaboration only adds Bey to the list of Jigga's previous tour-mergers — placing Queen B alongside the likes of Justin Timberlake, Rihanna and Kanye West.
Here's the latest:
"The couple will kick off their tour in Miami in June and hit at least 13 cities before wrapping up in San Francisco on Aug. 5. The tour, named after their "Part II (On the Run)" single, kicks off June 25 in Miami before going on to other big cities such as Philadelphia, Dallas, Toronto and Chicago, and wrapping up on Aug. 5 in San Francisco.

The married couple have been collaborating on songs together since 2002's '03 Bonnie & Clyde,' including most recent smash hit 'Drunk in Love.'

The official poster for their tour — showing the married couple hugging with ski masks on — is reminiscent of their very first song collaboration "'03 Bonnie & Clyde."