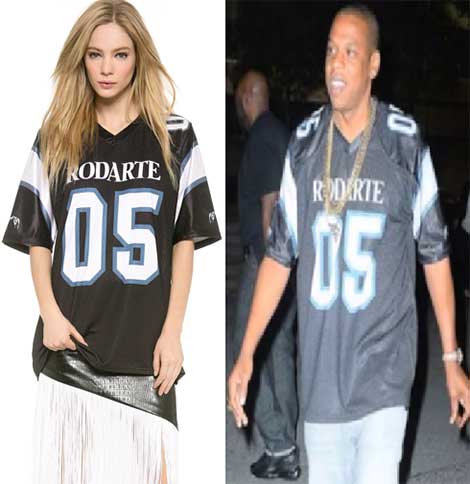 Just when you thought Jay Z couldn't be anymore of a Tom… Ford — Holy Hova's been caught flaunting a sweet twist to his Tom factor. An image of Brooklyn's very own Barney has exposed Hovi sportin' women's wear!
That would the 'Rodarte Jersey Top'. From what we've discovered… the jersey was released back in 2005; featured on the runway that very year in Rodarte's first "complete runway collection [New York Fashion Week], and retails for $405.00 a piece.
Now… one can only imagine what other girly pieces Mister Carter could be hiding in his forbidden room. Don't you agree?
Let's Go!!!