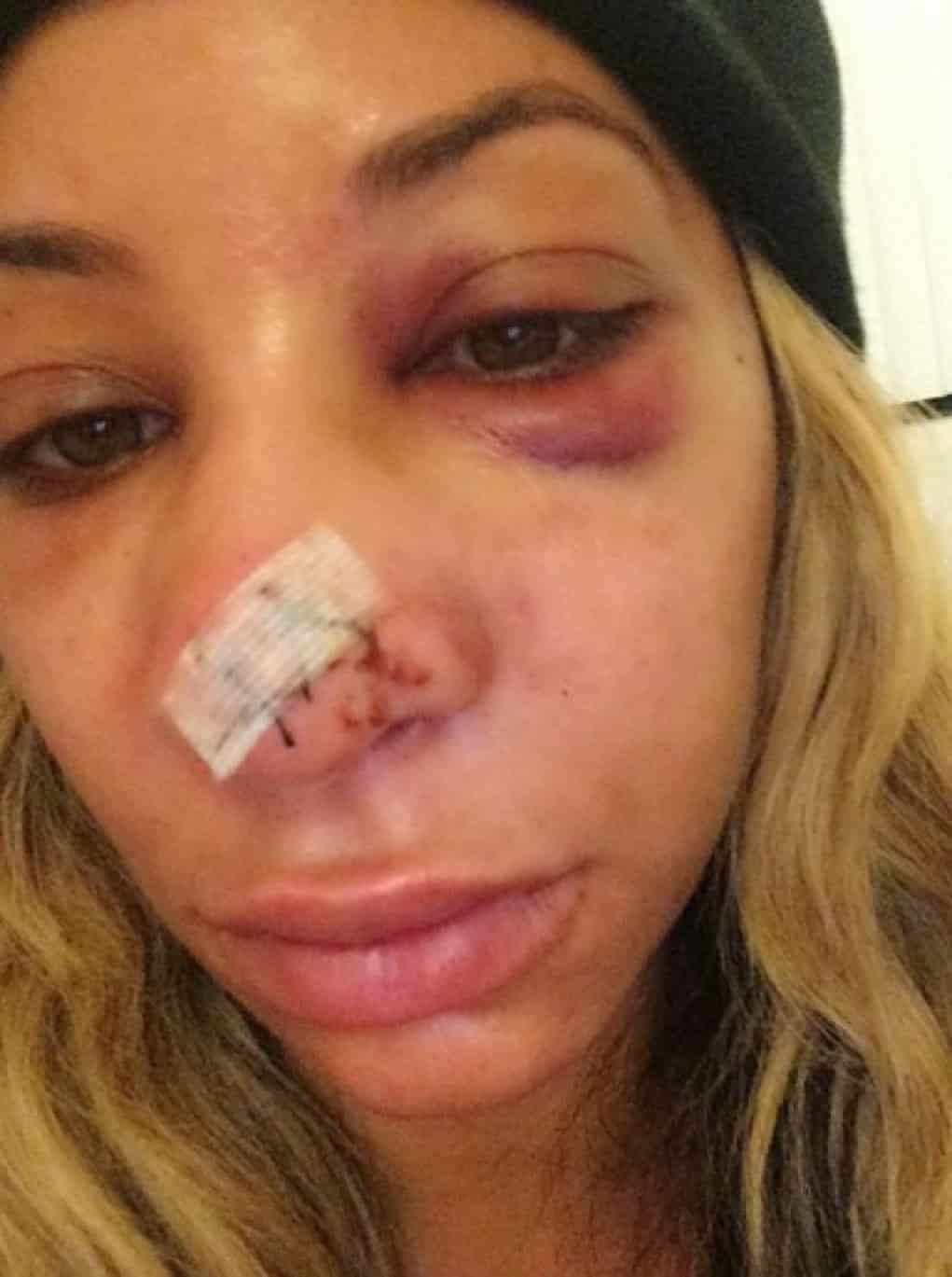 Hazel E has no fear going under the KNIFE!
After dumping comedian Katt Williams during her birthday weekend, Love & Hip Hop Hollywood's Hazel-E told Vh1 she wanted to find her "soul mate". Next thing you know, she was flying out to Dubai – the same place some females visit to get pee'd on for stacks…allegedly!
When Hazel returned to the states, she was banged up with a black eye and a broken nose. Hazel wants us to believe she fell off an ATV in the sand dunes, but we're calling this one "when rough sex goes wrong".
https://instagram.com/p/3Kn5c9neKn/?taken-by=hazelebaby
Hazel's nose was fixed by Dr. Garth Fisher, one of the leading celebrity plastic surgeons in Beverly Hills. Let's hope he shaved about three inches off that thang.