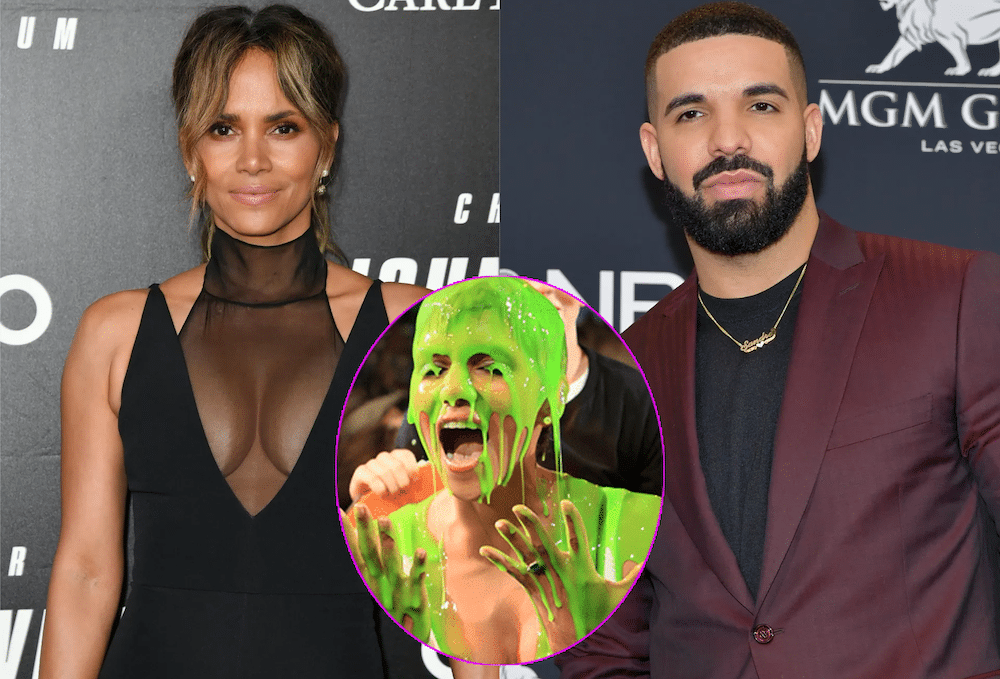 Alright, alright, alright! Hold up! It's your main man Jacky Jasper, serving the hottest tea in Tinseltown. Let's break it down.
Ya girl, Halle Berry, is throwin' shade and showin' receipts. Why, you ask? Well, she ain't too pleased with our Canadian Champagne Papi, Drake. The dude took a flashback pic of Halle, from back in 2012 when she was gettin' slimed on, and thought it'd be smooth to slap that image on his new track 'Slime You Out.' C'mon, Drizzy!
Now, rumor has it that Drake slid into Halle's DMs to ask for the green light, but guess what? She hit him with the red. "No-go," she said. But Drizzy, being Drizzy, went rogue.
Fast forward, Halle's got somethin' to say. She hops on her 'Gram, droppin' some subliminal wisdom like, "Sometimes you gotta be the BIG man, even if you rockin' heels." Didn't call him out by name, but we ain't blind. We all see you, Halle!
Now, a fan being a fan, wanted the 411. Asked Halle straight up, "What's the deal with Drake and that pic?" And she hits back, "Thought that boy had class! But if you're gonna ask and I say no, then why go rogue? That's a low blow. Not cool, Champagne Papi. Not cool."
But wait, there's more! Halle's out here making it clear, "Just 'cause I don't own the pic, don't mean you play me like that. Why ask if you gonna do you? That's a slap in the face!"
Now Drizzy ain't directly addressed the drama. But he's out there, posting pics with cryptic messages. Rockin' a tee that screams, "What the hell is going on?" and captioned it, "literally tho…"