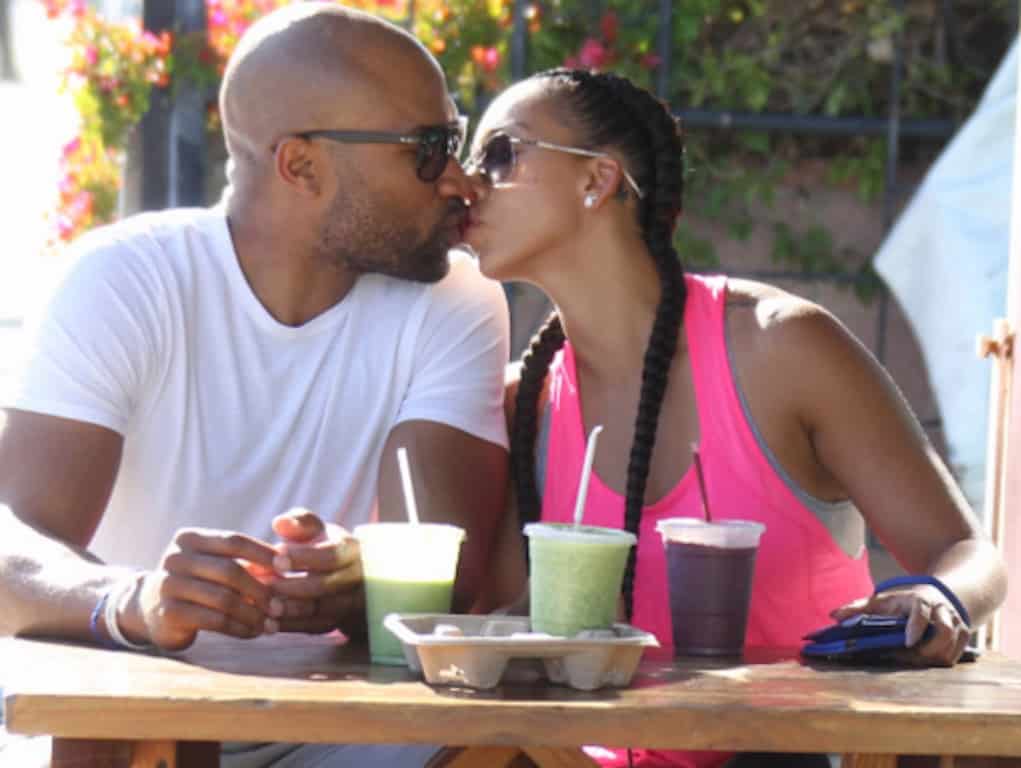 Matt Barnes takes another "L." Despite threatening Derek Fisher with a beatdown for hooking up with his baby mama, Gloria Govan, Derek and Gloria ain't gonna let his crazy ass get in the way of their romance!
Everyone knew these two were smashing, but now, they're finally going public with their relationship.
"Ex-New York Knicks coach Derek Fisher and Gloria Govan aren't hiding their adoration for one another anymore — regardless of how Matt Barnes might react now that he's out of the love triangle.
The couple was spotted in Los Angeles this week, holding hands, drinking smoothies together and smooching during a lunch date," ~ NY Daily News
Matt and Derek's battle over Gloria's va-jay-jay erupted back in October 2015. Matt's sons snitched on their mama by letting Matt know Derek was up in their house. Matt went over and confronted Derek and Gloria and a fight broke out. Fish got punched in the mouth and Gloria got spit in the face!
But Matt and Gloria seemed to have reconciled during the holidays, but only briefly…because Gloria ended up running back into the arms of Fish!
No word from Matt on what he thinks about these two hooking up in public. But you know he'll be making a statement (or throwing hands!) shortly.