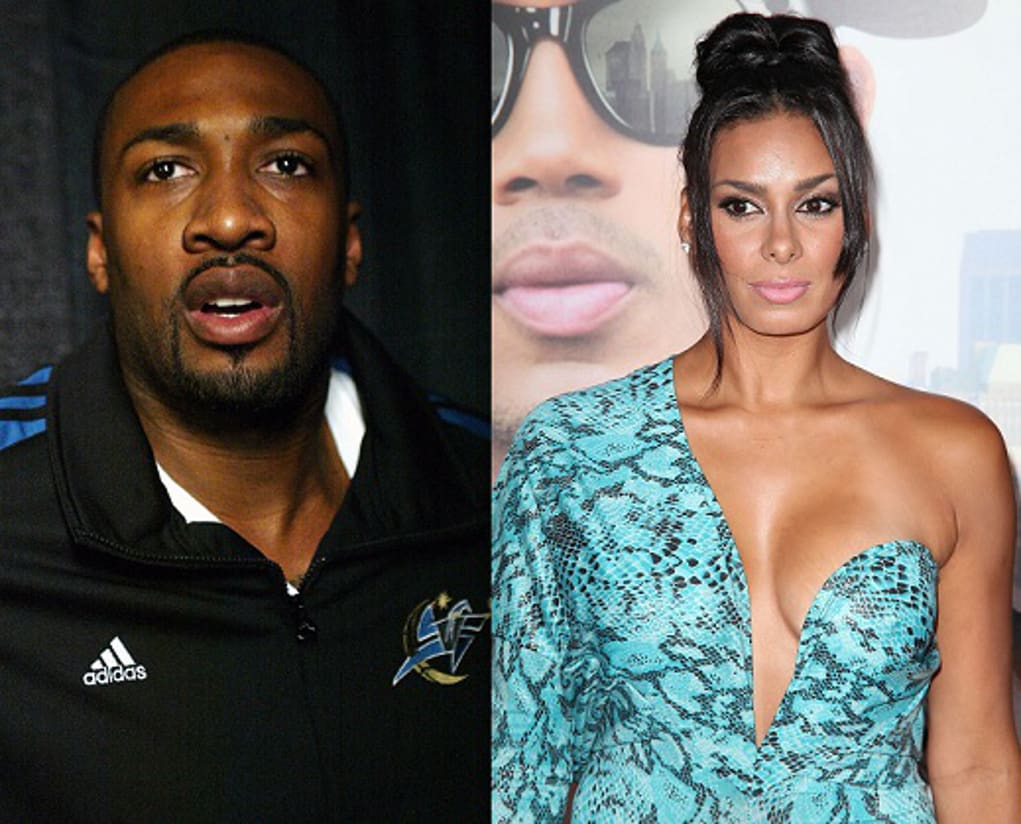 The mess between Gilbert Arenas and Laura Govan continues to get worse.  After he broke up with Govan and kicked her out of his house to make room for his sidepiece, the Basketball Wives star wrote a lengthy email to the former NBA star airing all his business.
In the email she claims that he neglects his children, is abusive, was responsible for having Draya Michele beaten up, and that he has STDs.
"When I left you it was because I couldn't take the STDs and you slapping me around all the time!"
The email leaked to several gossip sites, and Agent Zero knows that his ex did this on purpose.  Gilbo says that everything in the email is false, especially the part about his genitals being infected, and he has fired back with a libel lawsuit.
It's for an unspecified amount, but the man formerly known as Hibachi is looking for blood after Govan wrote that scathing email and leaked it to the public.