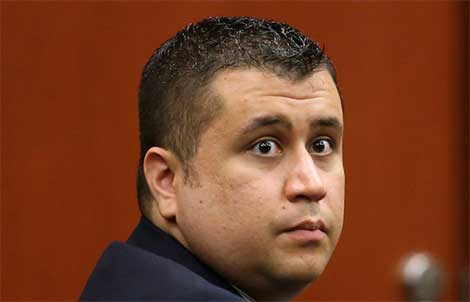 The acquitted murderer of Trayvon Martin, George Zimmerman, has been arrested yet again. This time he is sitting in jail without bail after getting arrested for domestic violence. Law enforcement say a weapon was involved.
Here's whats been reported:
"Zimmerman was busted Friday night in Lake Mary, Florida.  It's still unclear who the victim is.

He surrendered peacefully and was charged with domestic violence, aggravated assault, battery and criminal mischief.

Zimmerman is prohibited from contacting the victim, returning to her home or entering Volusia County. He must surrender all firearms by Tuesday, but will not have to wear a GPS monitoring device.

Zimmerman was arrested back in 2013 for allegedly attacking his girlfriend and again … a gun was involved.

The man who shot Trayvon Martin, but in the end was found not guilty, will be released once he posts $5000 bond.