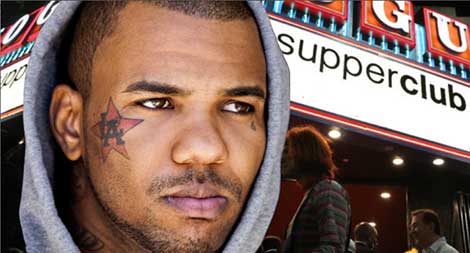 Meek Mill reportedly getting jacked for his jewels at Supperclub may be the least of worries for the crew of lyricists who've been placed in and about the Hollywood nightclub, last night. Know why? Video has surfaced of Lil Durk and Game beefin' inside the club, reported to be trying to take it outside — where sources say, "someone fired a shot aimed at the Game's car." And while Meek Mill is apparently shooting down word of being robbed (by posting an IG pic of himself laced in jewels)… other sources say, "the shots were fired at the sky." The good news is no one was hit.
"I don't care if Meek posted a pic of his jewelry.. I was there.. him and his boys got straight up rushed on stage by 40-50 Compton nyggas." -Eyewitness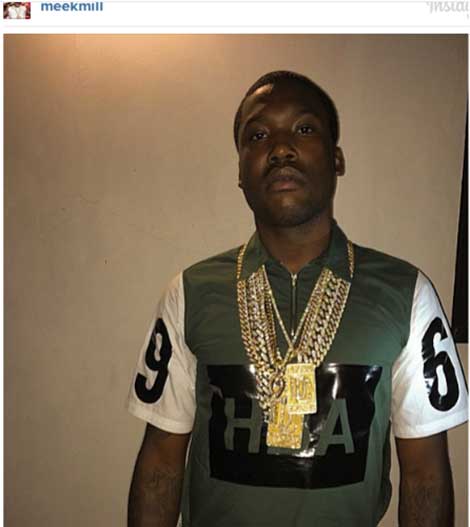 The alleged shooting went down around 2:3O this morning, as the BET Awards after party winded down at Supperclub. That's where Meek Mill, Game, T-Pain and Bussa Buss are reportedly to have been bouncing from the spot when gunfire rang out. Cops are said to be on the hunt for the alleged shooter.
"Nygga just got rushed on stage, got his chain snatched… nikkas started shootin outside few minutes ago.. outside of Supper Club in Hollywood… no other info, im sure videos will be poppin up everywhere soon."
Peep these tweets posted after last night's Supperclub incident:




This news comes exactly one-month after Keon Dontrell Collins, 38, was fatally shot on the Boulevard after sources say the shooting attacked happened "after an altercation inside Supperclub", back on May 30th.
Check out video captured inside the club, last night:
http://youtu.be/TMIHODURnXI