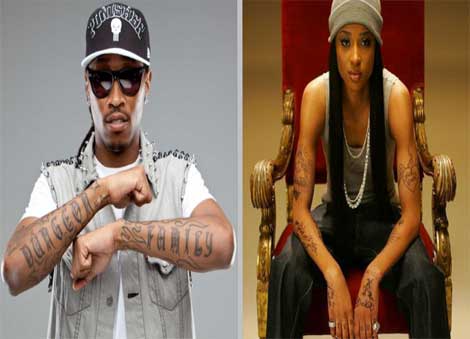 "I mean you can't get a girl that just get along with your kids' moms." ~Future
Ciara's domestic demeanor seems to be what sealed the deal for Future to make her his permanent beard. Know why? Because not only has the "Like A Boy" singer signed up to help keep the rapper's bi-sexual secrets on the DL, she's also not about to spark any drama with his baby momma.
That's exactly why source say Ciara landed the ring … and now has the date for the big day.
"We actually just talked yesterday about our date, so we know the date we want to do now and I'm excited." ~Ciara
Here's what Future had to say on The Ricky Smiley Morning Show:
"Man, her personality. Even with being at the concert [the other day], I had my kids, I had my kids' moms and she just catered to everybody. Just showing everyone hospitality. I mean you can't get a girl that just get along with your kids' moms and get along with your mom that can just mingle with your family and bringing everybody together and just want that to happen. Sometimes they just want to beef and bring or split everybody apart. But she's the kind of person she want everyone in the same room."