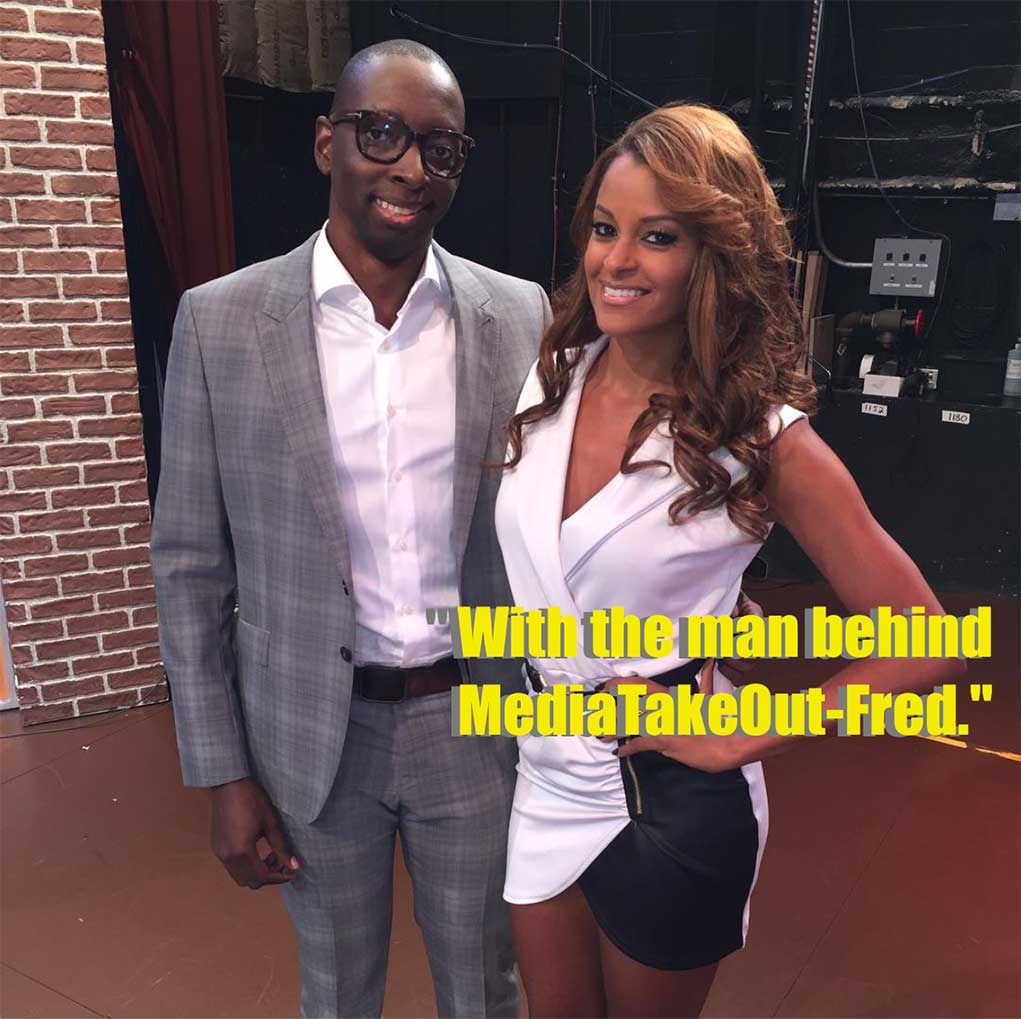 HSK Exclusive – It's lookin' like Fred Mwangaguhunga just upped the ante across the blogs! Know why? Word is … he bumped Claudia Jordan to work for his gossip site MediaTakeOut.com.
Claudia posted the news to her instagram account, yesterday:
"With my journalism background –he [Fred] just hired me to do all their spell check!! Yay!! Add that one to the rest of my JOBBBBZZZZ!" ~Claudia Jordan
Back in June, you'll recall Claudia was booted from her radio gig with Ricky Smiley AND from her reality TV spot on the cast of Real Housewives of Atlanta. From the look of her newly-designated "spell check" duty over at MediaTakeOut.com, it's safe to assume that Fred & Co. will be turnin' up da dirt. Don't you agree?
Check out what Claudia had to say about her Ricky Smiley & RHOA short-comings:
"There are a whole lot of things I want to do that will better showcase my talents, personality, intelligence and wittiness and I'm ready to pursue them!" the 42-year-old beauty wrote."