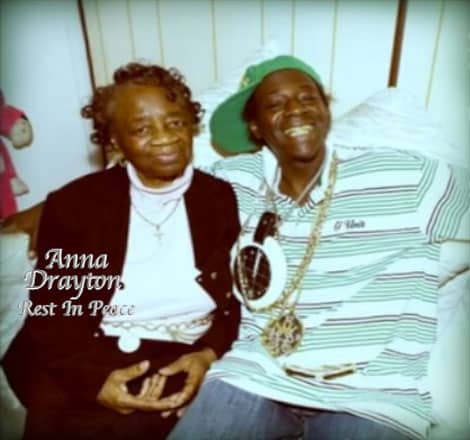 HSK Exclusive – Our condolences go out to Flav as the homey begins 20-14 mourning the death of his mother, Anna Drayton.
"She used to play in the church and I used to watch her. I used to come home and try to mimic her."
Anna, a devote Christian [and one of the few people Flav allowed to call him 'Rico'], passed away moments before the east coast rang in the New Year.
"She knew I was Flav, but one day she said, 'boy don't you come in my house with that Flava Flav stuff!"
In a recent tweet, Flav said his mom "lived a good life." And it's also obvious she lived a great year, before her passing. Know why? Because Anna lived to see her son — who's childhood character she compared to the like of 'Dennis The Mennis' — inducted into the Rock and Roll Hall Of Fame.
Here's what Flav had to say about his moms:
"One thing that she always said was, 'do your dos … When you go out, you know your dos and you know your don'ts. So do your dos and leave the don'ts alone, and you'll be alright."
***ScreenShot…00***