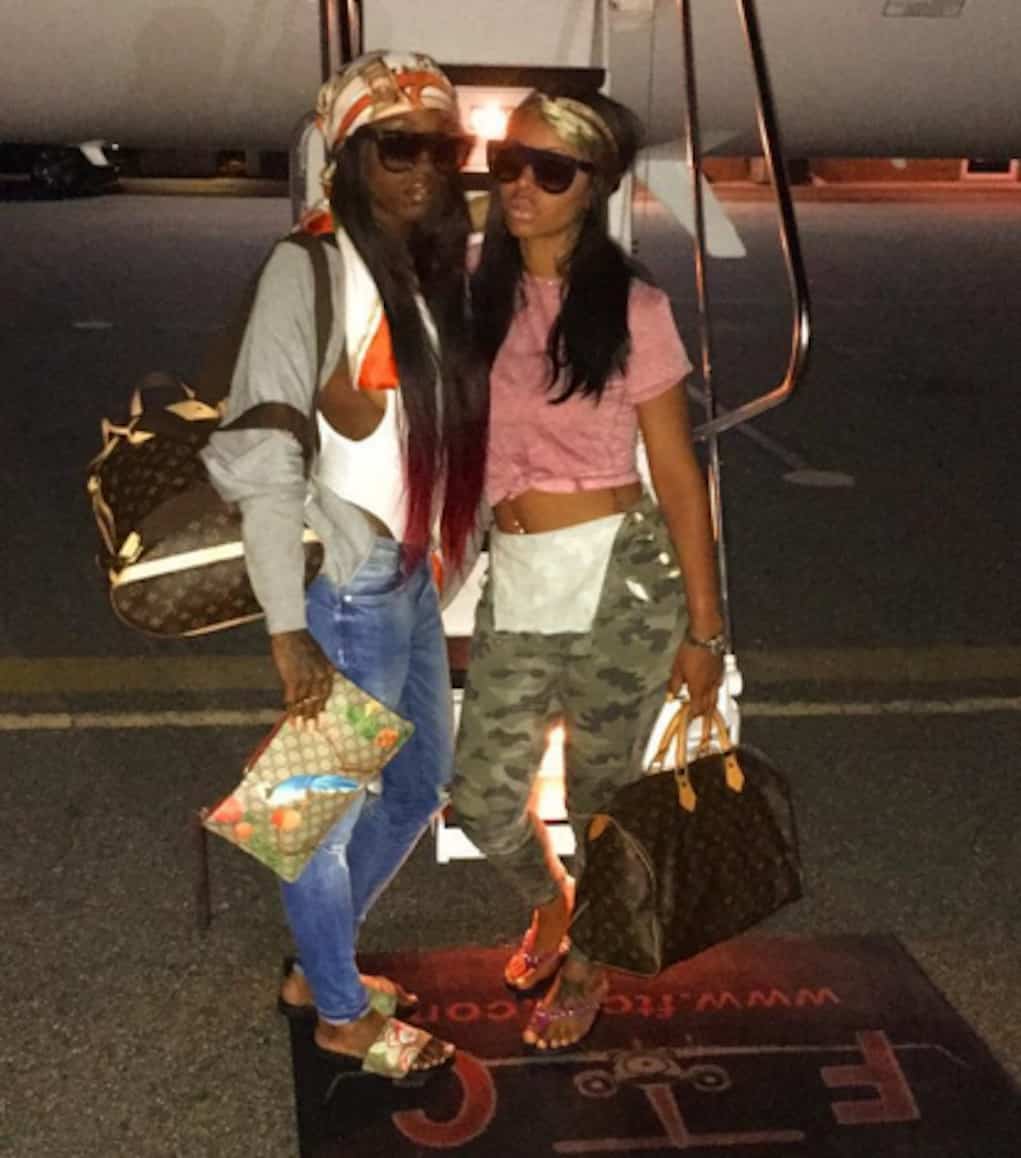 While Fetty Wap's baby mamas continue to beef with him (and each other,) his two girlfriends who have managed to date him without getting knocked up have decided its best to keep the peace if they want their lifestyles to continue to be bankrolled by the rapper.
Yaya, Fetty's self-proclaimed "Day One," and Alexis Sky, the stripper he leased a home for in Atlanta, have made their official debut as willing participants in Fetty's harem.
The two posted the same picture standing outside the rapper's jet with the caption, "What's understood between us needs no explanation…we just livin life." The bird to English translation can be summed up as, "Don't save us, we don't want to be saved."
Meanwhile, Masika Kalysha is still poppin' off on Twitter in between breast feeding her newborn.
Niggas got they priorities all f*cked up. Karma is a bad bitch and she know where to find ya ??

— masika kalysha (@masikakalysha) July 10, 2016
Better off with out you ??

— masika kalysha (@masikakalysha) July 10, 2016