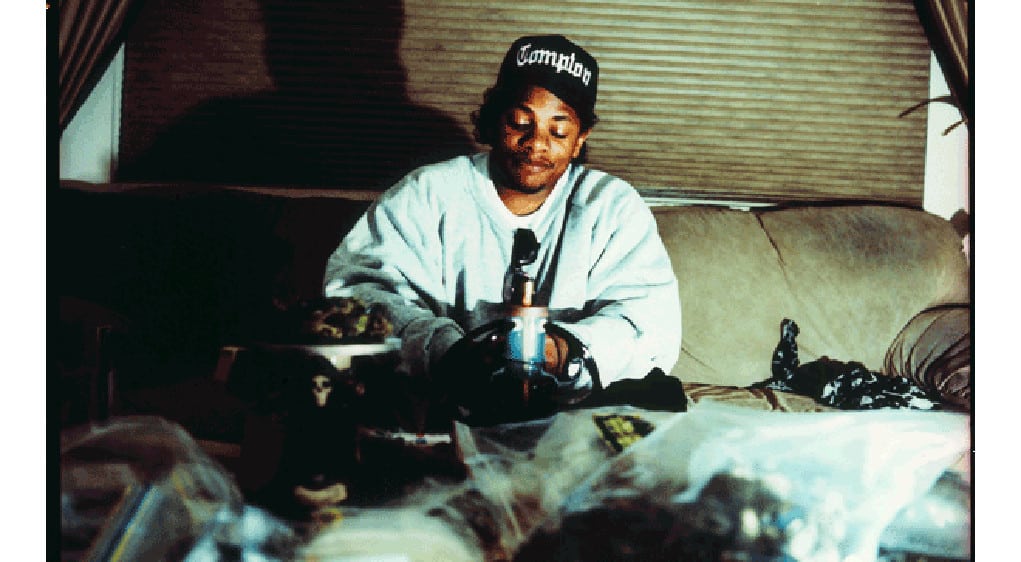 The release of the hit movie "Straight Outta Compton" has everybody looking back at the classic times of N.W.A., and some have been theorizing on the death of standout rapper, Eric "Eazy-E" Wright.  Some have implicated that Suge Knight played a part in the rapper's death, including his son.
Yung Eazy took to Instagram to post a video of Suge joking on a vintage episode of Jimmy Kimmel about giving someone the "slow death…the Eazy-E death," by injecting them with an AIDS-infected needle.
The rapper famously died from the disease in March of '95, but his third-born son thinks there was foul play involved.
"I've been known my pops was killed. His death never added up 2 what ppl have always said maybe they think we're idiots blind to the truth idk"
He lays it all out in his Instagram post and accuses Knight as being behind his father's death, and also alludes to the movie that depicts Eric getting sick from the disease only after he had issues with Suge.  N.W.A.'s manager, Jerry Heller, recently admitted that he regrets not letting Eazy kill Suge Knight when he had the chance.
"I've been known my pops was killed. His death never added up 2 what ppl have always said maybe they think we're idiots blind to the truth idk….but 4 u new fans, youngsters & ppl who just don't know much notice in #StraightOuttaCompton Eazy did not get sick until after the studio incident with suge and look how he acknowledged & admits on this interview with #JimmyKimmel injecting ppl instead of shooting them is a new thing that's done. ? the truth is out there its just blinded by the fact that Eric had alot of sex #FreeYourMind #RipEazyE"