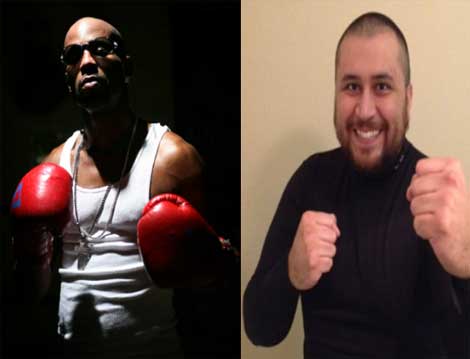 "I'm gonna piss on his face." -DMX
He wanted to let the dogs out on George Zimmerman, and now he's got the chance. DMX is the chosen one to step into the ring with Trayvon Martin's acquitted killer.
Reports reveal the promoter of the 'Celebrity Boxing Match' selected X "out of 15,000 applicants," who all wanted nothing more than to deliver Zimmerman with a bloody beatdown. Don't believe me … Just ask Game.
"The boxing match will be 3 rounds. The date, time, and location of the fight will be announced at a news conference next Wednesday."
Here's what DMX had to say about the upcoming boxing match:
"I am going to beat the living f**k out him. I am breaking every rule in boxing to make sure I f**k him right up."
DMX has remained silent on social media about the event. As for Zimmerman? Not exactly …