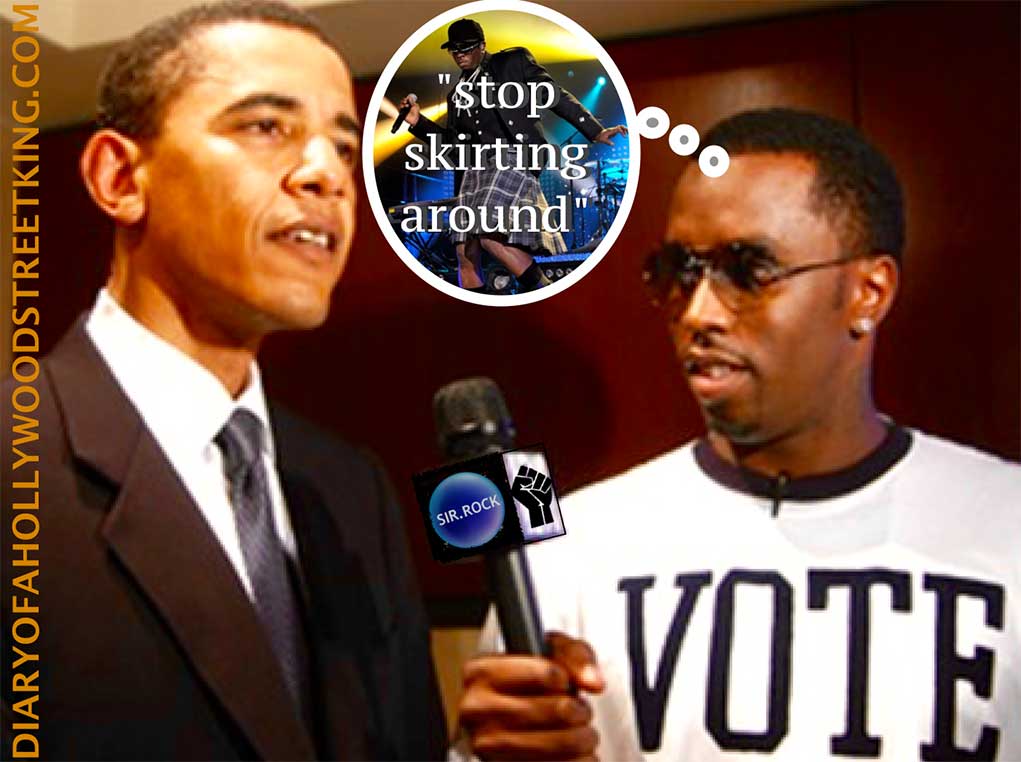 "[Combs says Obama needs to] un-APOLOGETICALLY spend billions of dollars to uplift black communities."
Mr. Ciroc Man himself has come to the table saying that, because "the black community got President Obama into office … there should be some nice parting gifts to give our youth a better chance." This, comin' from the Hip Pop's lead booze pusher. Don't you agree?
"There's sone Black man things for Black people [that need to get done]." ~Sean Puffy Combs
The Bad Boy Records founder delivered his stance to HOT 97, earlier today. This, while Puff's words seems to unfold into an apparent pub-play. Know why? Because he also took the time to plug his latest "MMM" release.
"The Grammy-winning artist listed several political interest groups like the National Rifle Association, and AARP, and "Jewish people" groups and said that black people are not getting the "things they need done right now."
Check out what Puff told HOT 97:
"We got Obama into office, the give back, the deal, where are the things in our community that have gotten drastically better?. Let's stop overcomplicating it. The hugest group of people that get you into office, you have to change their lives for the better. Pick a side, because they got you into office. And if that side just happens to be black people, and you're black, you still have to do what's fair.
The black community is at a state of emergency, so it should be treated just like that. It should be treated like there's helicopters coming with education and books and coming with trade. All of that stuff needs to be sent just like when we see another country and we feel sorry for the country, and we send them everything they need to get back on their feet."