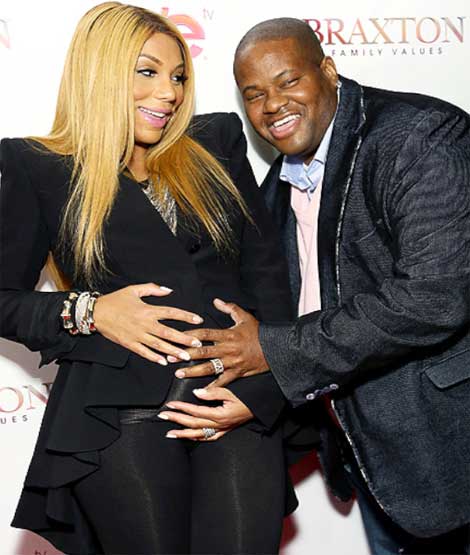 Tamar Braxton may have bitten off more than she can chew. Know why? Because not only has the singer revealed she hasn't exactly "connected" with her new bundle of joy, baby Logan Vincent Herbert … she also says she was far from the 'glowing' pregnant lady type.
Now, weighs in …
"Tamar is not happy because it was all a part of her plan for a record deal!"
Here's what Tamar Braxton told Flaunt Magazine:
"I hated being pregnant. I felt like Invasion of the Body Snatchers. It's beautiful and it's great just like everyone says, but there's another side to it. My back. My feet. My skin went absolutely nuts. I had the itchies the whole day. Imagine scratching all day and you can never get to the itch.

Yes. People lie to you. I was 100 percent open and honest on 'Tamar and Vince' because I was upset. I didn't instantly connect with my baby, and no one told me this was common. I was jealous because Vince and the baby connected instantly. It's not that I didn't love him; it's not that I didn't want to connect with him. I was upset because I didn't instantly connect with him. I didn't cry when I first saw him. I was confused. I was like, 'What do I do now?"
Does Tamar clown Vince about his weight whenever he tries to bully her? Of course. Don't believe me.. Ask Toni.