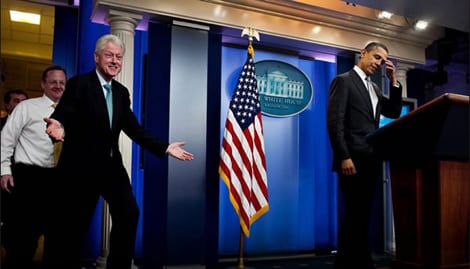 HSK Exclusive – The woman previously exposed as President Bill Clinton's personal prostitute is flaunting her new boob job. Now, insiders are wondering if the former Commander-in-Chief paid for 'em.
This news comes after Cristina Warthen — a law school grad turned call girl — recently took to social media to post a pic of her new pair.
Is a sex tape featuring Bill Clinton reported to be on the bidding block? Of course.. Just ask Monica Lewinsky.