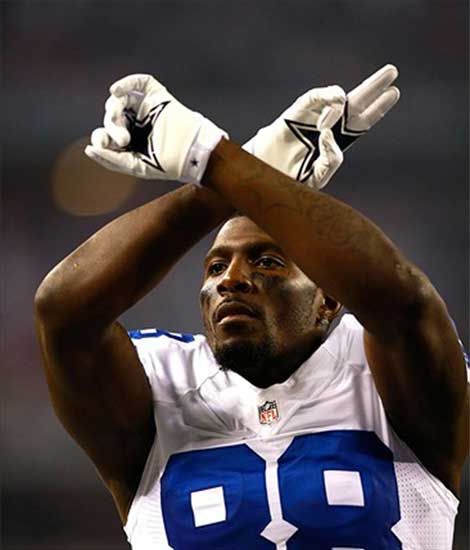 Allegedly, there is a video of the Dallas Cowboys star player, Dez Bryant, beating a woman. The people who've seen it describe it as five times worse than Ray Rice's despicable behavior.
Terez Owens reported that the footage of Dez Bryant, physically assaulting a woman should be released sometime in the next 24 hours..
An insider is saying that Roc Nation Sports Agency and Jay Z has the NFL football player brainwashed.
Here's what's revealed:
"The incriminating video of Dallas Cowboys superstar receiver Dez Bryant doing something supposedly Ray Rice worthy is being released today or tomorrow.

The Cowboys haven't done a huge deal with Dez because of concern over the video. Unfortunately Bryant's team won't be able to stop the tape from getting out to the public. Of course Cowboys COO Stephen Jones denies knowledge of such a video.

This is going to be a game changer for the Cowboys future."
We're being told the Cowboys have warned Dez the tape is going to be released, and from someone who has seen it, that it's five times worse than the Ray Rice Video. His football career is in jeopardy according to our source. Also a Dez insider tells us he is being brainwashed by Jay Z and Roc Nation Sports."