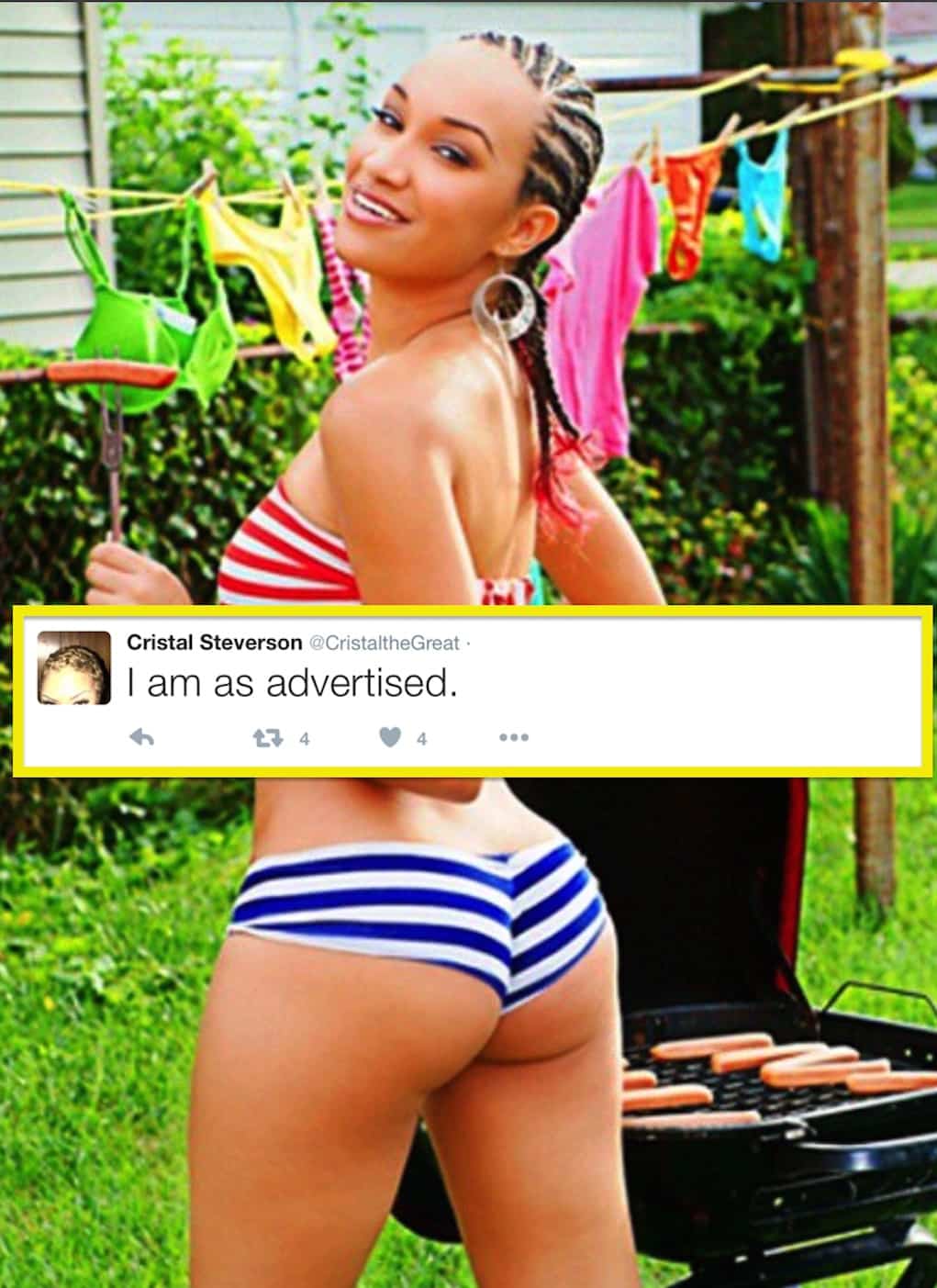 A WHOREHOUSE & A BLACK BOOK OF JOHNS INCLUDING: Jim Carrey, Nelly, Steve McNair & MORE!
HSK Exclusive — Spit from the streets reveals Cristal Steverson is layin' low. Know why? The Flava of Love contestant — also known as 'Serious' — is allegedly under Federal investigation for pimping heaux and keeping a place for prostitution!!! HSK's exclusive intel reveals Cristal could be pimp'in and ho'in at the same dang time! What's more? The alleged ATL brothel biz she heads is said to be a family affair!!!
"Cristal and her sister are fronting their whorehouse as a office and they're being investigated by the law."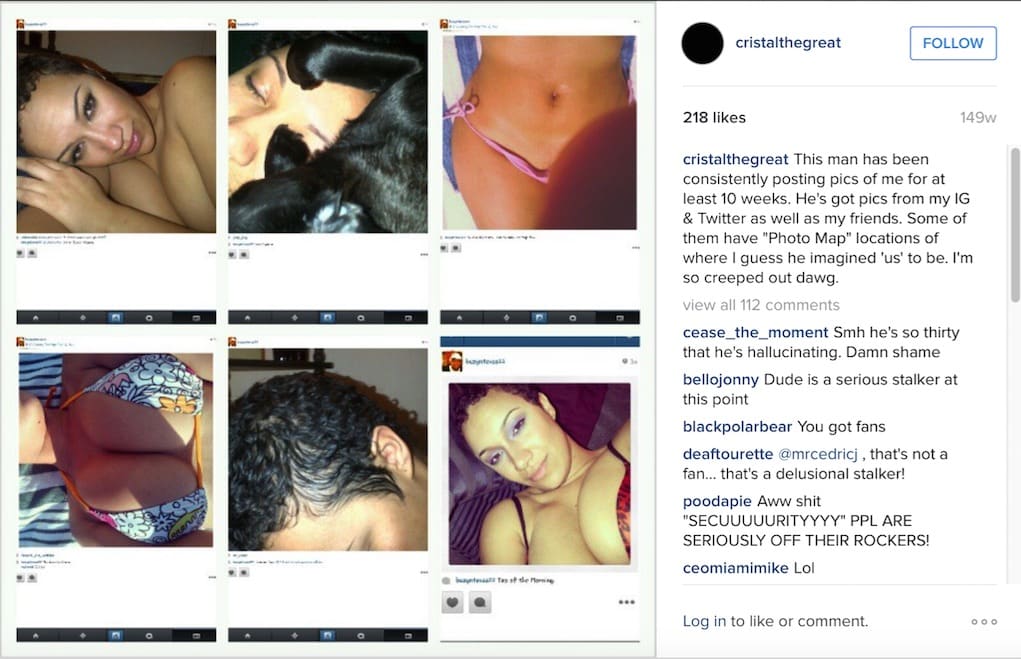 Just last week … you'll recall Cristal Steverson's name turned up on Steve McNair's handwritten list of his then-hoes for hire…Just ask Monyetta Shaw. Now, our investigations have led us to discover the business of hoe'in aint nuthing new for Serious Steverson. Our findings reveal — just like Monyetta Shaw — "Big Cartel" Cristal was spreading her flavor throughout the industry as far back as two-years before she signed up for Flav's Charm School! Don't believe me…Ask Nelly about the nekked turn-up during Jermaine Dupri's 2007 launch party for the opening of 79 Nightclub.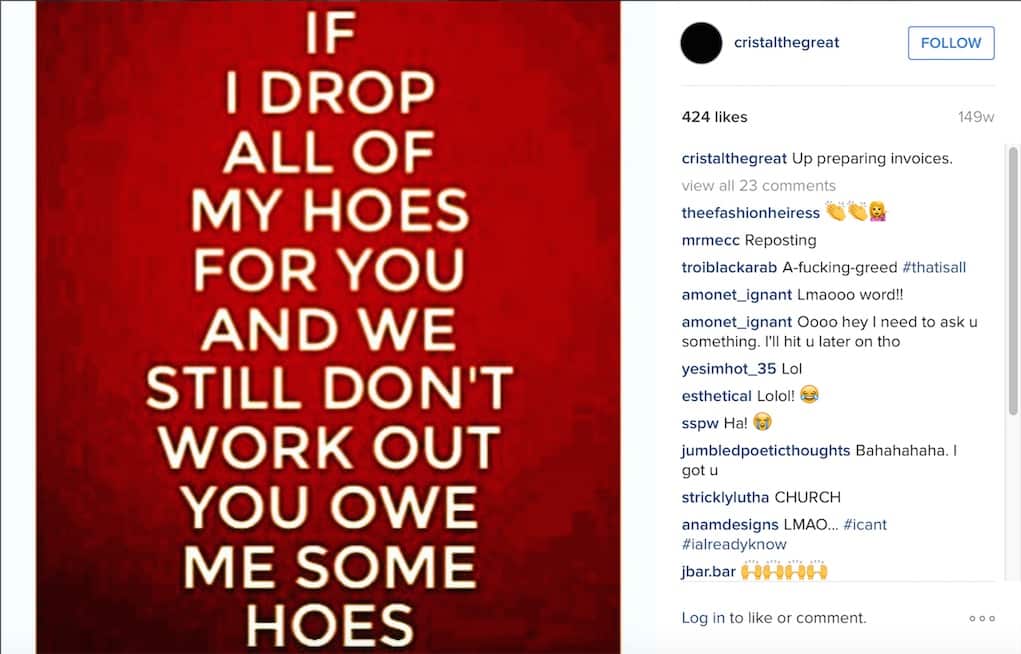 "NELLY and CRYSTAL became very "close" in the VIP area … Crystal getting her toes sucked by some random dude…then next thing you know she was dry "humping" NELLY in an intimate dirty dancing session on the dance floor."
The drop:
"Cristal thinks she's slick, gets all dressed up like a secretary. Meanwhile her office is a f*cking whorehouse. The funny thing about it is…she don't even know the cops are onto her."
***
In 2015, Atlanta authorities set off a city-wide shake down of pimps and hoes of the prostitution game.
The word out there:
"You've got your major rappers from Atlanta come down to Fulton Industrial and shoot videos in the neighborhoods, on the streets, with the girls, and with the pimps and then pay $1,000 for the girls to come in and have sex with them," one unnamed law enforcement was quoted in the study as saying.
Atlanta still has a "very high and extremely profitable" demand for street prostitution. This demand could come from out of town or the suburbs, as Atlanta has major highways running through it, including I-75, I-85, and I-285.