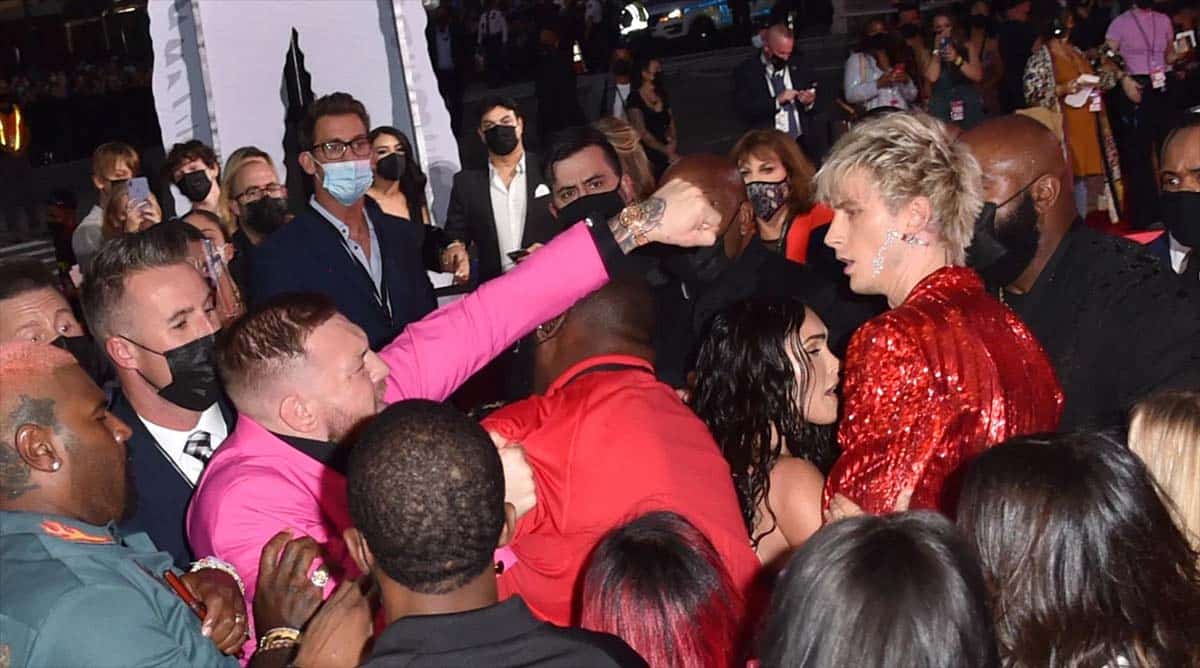 Machine Gun Kelly and actress Megan Fox, were both on the red carpet at the 2021 MTV VMA's last night and a scuffle broke out. Know why?
Well, it's because UFC fighter Conor McGregor wanted to say hello to Machine Kelly, so he stuck his hand out and the rappers security shoved McGregor aside. That's when all hell broke loose.
"McGregor was ready to throw fist – security had a hard time holding him back"
A rep from McGregor denied an altercation took place, but there's video of the UFC fighter throwing a drink at MGK.
"They scuffled then it settled down & Conor went for him again"
Here's the video clip: