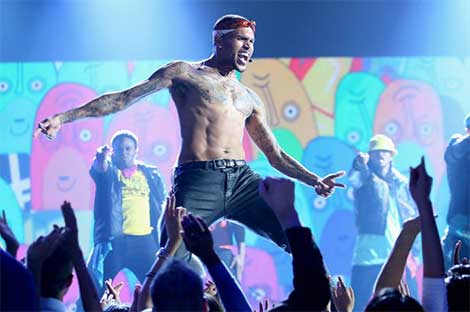 Chris Brown recently compared himself to Michael Jackson and James Brown. Know why? Because Chris Brown thinks his stage performance is on the same level as the King of Pop and the Godfather of Soul.
Here's what Mick Jagger said about James Brown:
"I was the only White guy in the crowd when I used to go watch his shows at the Apollo Theater. I've never seen a performer like him before. James Brown was the best."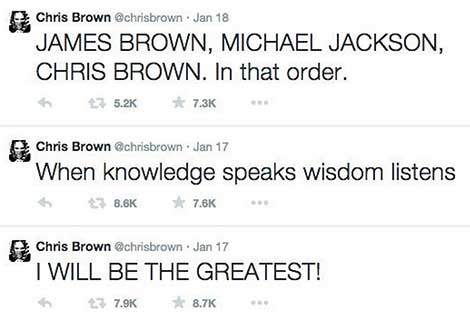 Is Chris Brown saying he's the Michael Jackson and James Brown of this generation? Of course he is. Don't believe me.. Ask Usher.