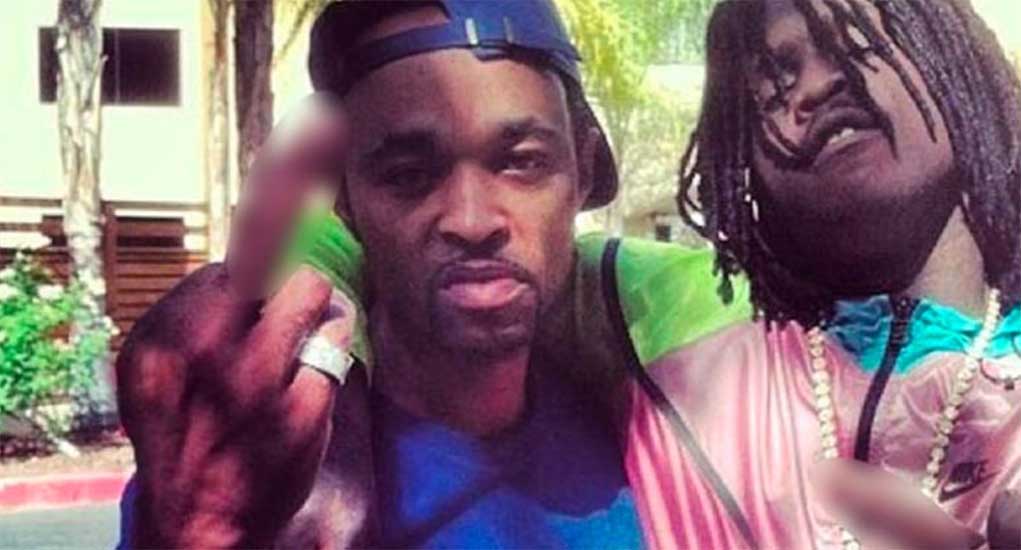 Chief Keef is mourning the shooting death of one his former Glo Gang associates, Wolf Da Boss. Wolf was one of two victims gunned down in a Compton weed shop initially thought to be owned by Sosa.
You'll recall … Wolf, born Marqese Tann, 36, and Terrence Brown, 53, were both found dead inside 'Chief Keef Glo Shop', Wednesday night. Most recently, during an interview with the LA Times, Sosa's manager Uncle Ro denied the rapper's ownership of the marijuana dispensary shop, claiming "a fan" opened the shop unbeknownst to Sosa. "If it was ours, it would have a lot more class," he said.
"Chief Keef, whose real name is Keith Cozart, has never been to the shop on East Compton Boulevard, his manager, Rovaun Manuel, said Thursday."
Then, there's this:
Chief Keef announced the shop's opening in instagram, last October. Chief Keef did not reveal the location of the shop, but the exterior of the business, a single-story building painted green, resembled the same one involved in Wednesday's shooting.
Here's what Chief Keef wrote last year on his instagram about his partner Wolf who was found dead in the marijuana dispensary:
"Me an @wolf_daboss just opened a new GLO gang weed shop were u can find me an my OG… Open tomorrow from 10:00 to 12:00 7 days a week gang."