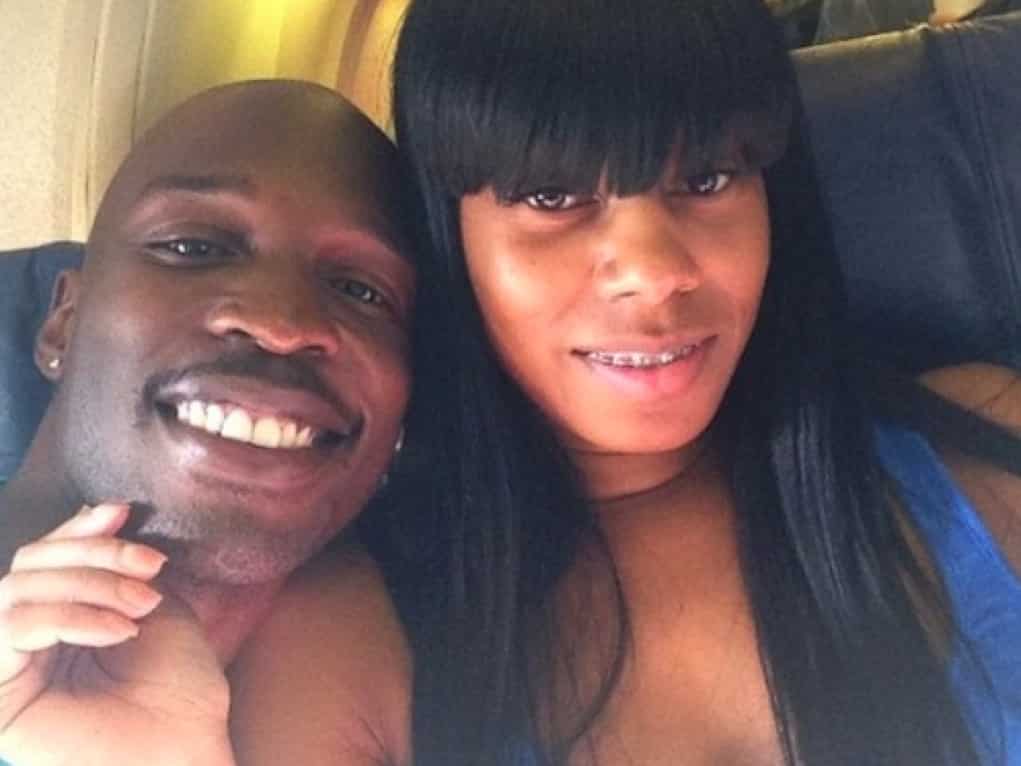 No more than two months after giving birth, Crystal Bates got dumped by Chad Ochocinco Johnson. The former strip club waitress is now broke and forced to raise 5 kids on her own. She recently had to apply for WIC because Chad wasn't stepping up to take care of their new baby Kennedi.
Just made a WIC appt cause I refuse to keep paying $50 for a container of milk… ?

— ✨Crystal✨ (@Barbie_Bates_) July 16, 2015
Ion expect nothing from no man anymore tho… Trying to change someone into the man you want him to be is useless…

— ✨Crystal✨ (@Barbie_Bates_) July 15, 2015
Ochocinco met Crystal when she was working in the strip club, and she immediately quit her job to travel the world with him. Judging by her Twitter account, she's still in love with him and probably hoping he comes back, but she might as well go ahead and file for child support.