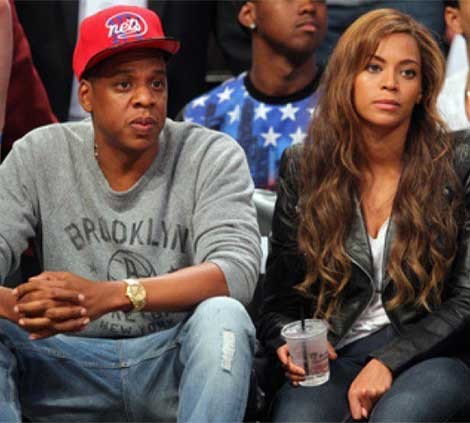 Holy Hova's days on the man's game board seem to be numbered, now that Bey's apparently cried 'checkmate'! Don't believe me.. Just ask Amerikka's favorite biographer, J. Randy Taraborrelli, better known as the author of "The Hiltons: The True Story Of An American Dynasty" and "The Secret Life Of Marilyn Monroe." Having recently dropped word of his upcoming "Bey-Ography" book release, Taraborrelli seems to have joined forces with Queen Carter to Jigga Jay Z too!
"Queen B Is Getting Her Very Own Bey-Ography"
It's a read set to chronicle an obviously B-sided Carter-story, addressing Jay Z and Beyonce's "marriage problems from cheating, love child, drug use, sleeping in separate rooms and seeing a therapist to solve their marriage issues" — solidifying Beysus a royal seat in Amerikkkan history …. while throwing Mr. Brooklyn Barclays, Dr. Barneys New York Carter, under the bus.
"During three years of research, biographer J. Randy Taraborrelli, whose tell-all comes out in the fall, spoke to countless insiders who were eager to spill on music's royalty."
Check out what Randy revealed:
"There's allegations that they've split three times in the past four years — and discussed divorce each time! Jay's cheated with Rita Ora and he also tried to get with Rachael Roy, which sparked Jay's famous elevator brawl with Bey's sister, Solange. The allegations of Jay's son Rymir Satterthwaite, is humiliating for Mrs. Carter. She's afraid the world will think she's a doormat. They've each been sued numerous times over their songs, including Big Pimpin and Drunk In Love. Digging into ex-crack dealer Jay's drug past, which is worse than anyone knows. The drug usage will come out and people will get to know the real couple — and Beyoncé's terrified. The book could prove her marriage is, and has been, a shambles."