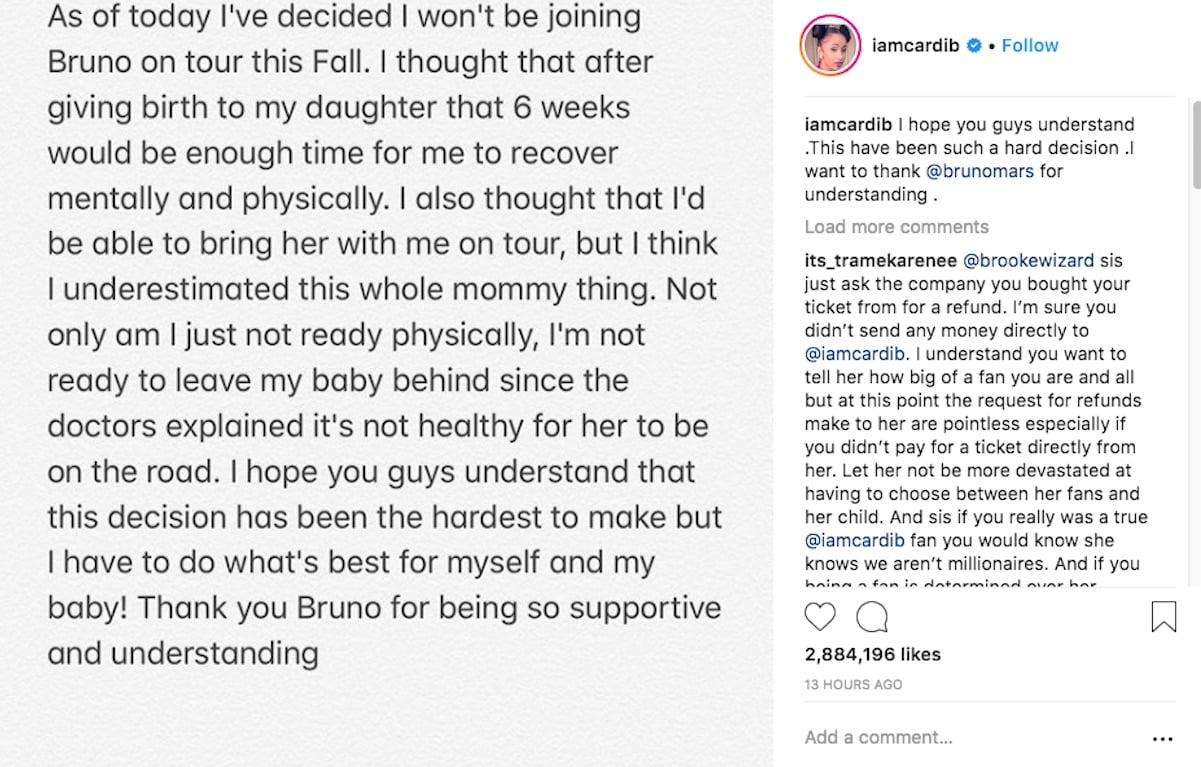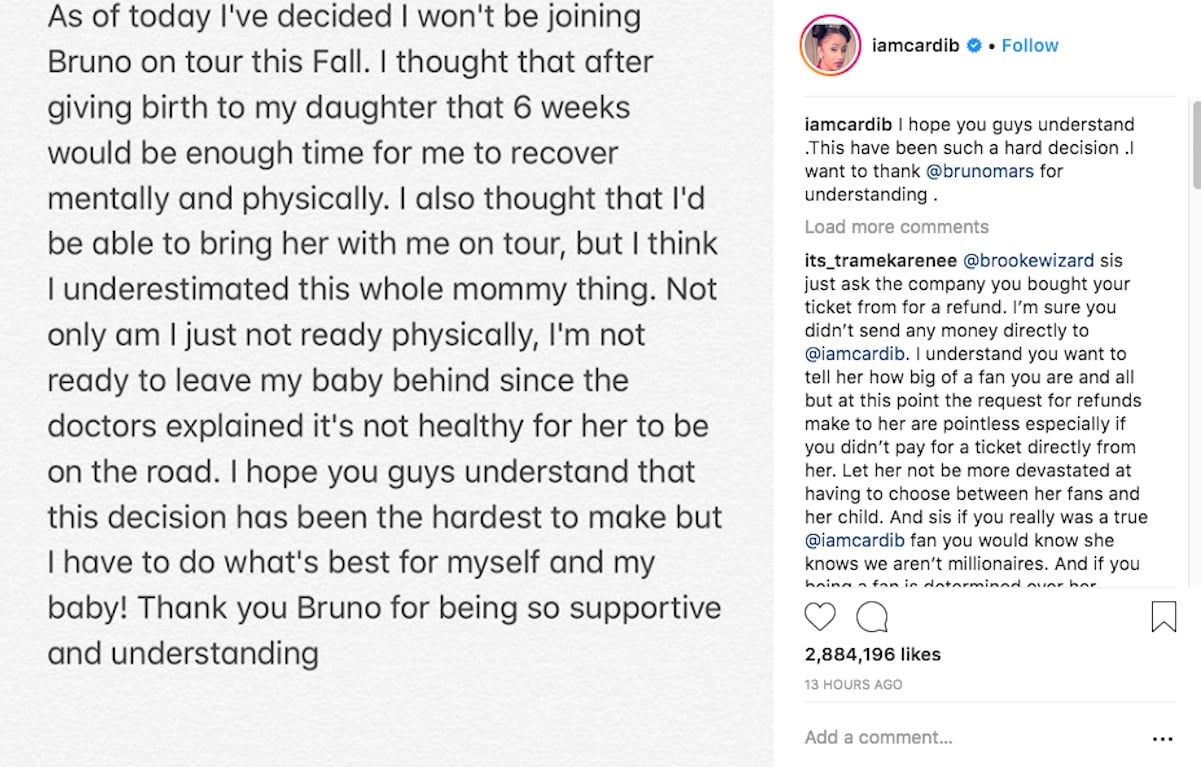 Cardi B swore up and down that getting pregnant at the height of her career wouldn't ruin anything about her professional life. But now she's finding out the truth: being a mom is hard work!
The rapper has decided to pull out of the Bruno Mars tour, saying she underestimated how hard it would be to recover mentally and physically after giving birth to her daughter, Kulture.
Is she making the right decision?